LIVE AT THE DUMP
In 2016, RAIR's facilities became a community gathering space for Live at the Dump: a site-specific event series that invited the public to experience live art, interactive performances, and entertaining programming in the unique setting of the recycling center's tipping yard. Surrounded by mountainous piles of waste, visitors experienced the physical reality of the local waste stream while participating in light-hearted activities and high-quality art programming.
Movie nights
RAIR transformed its site into a family-friendly outdoor theater for its first two events, a pair of post-apocalyptic film screenings: "Movie Night: Wall-E" and "Movie Night: Mad Max"
'SONGS OF MEMORY AND FORGETTING'
For the next event, RAIR brought small audiences to experience performance artist Martha McDonald's "Songs of Memory and Forgetting": an intimate song-tour of the waste yard that used repurposed folk tunes and personal ephemera found on-site to explore the fragile nature of memory.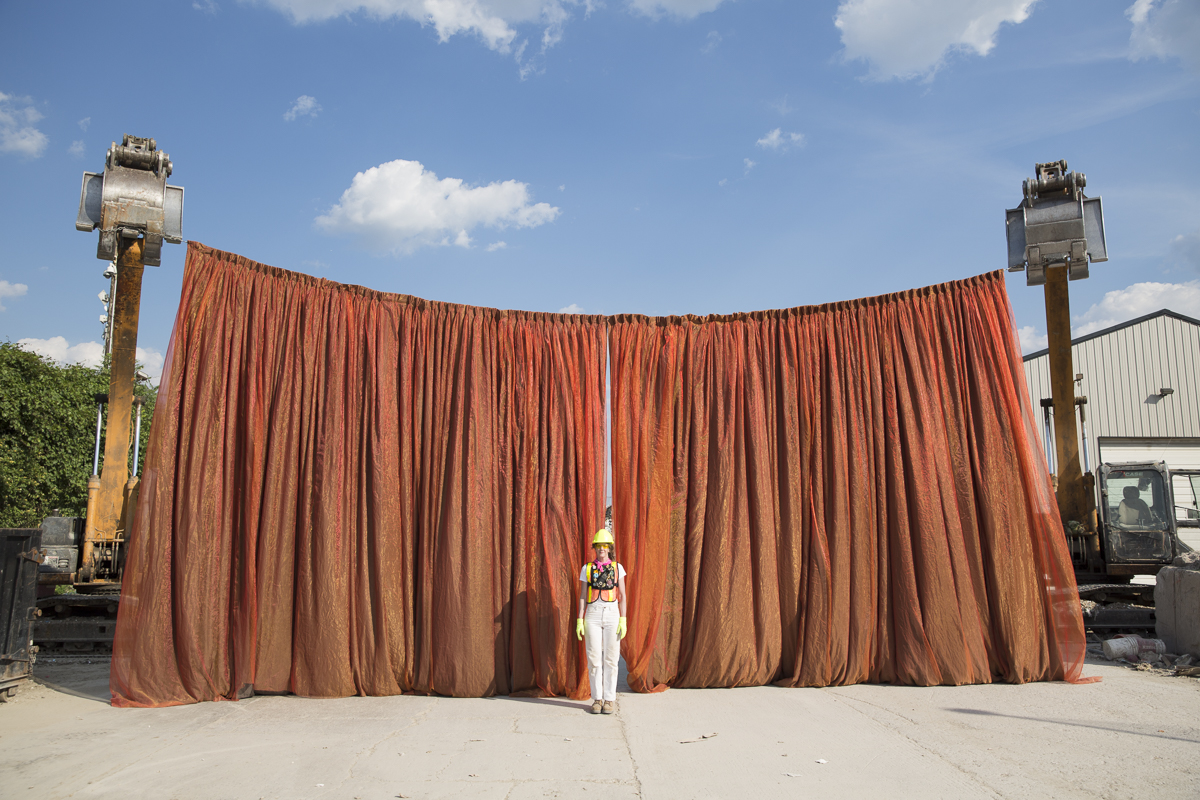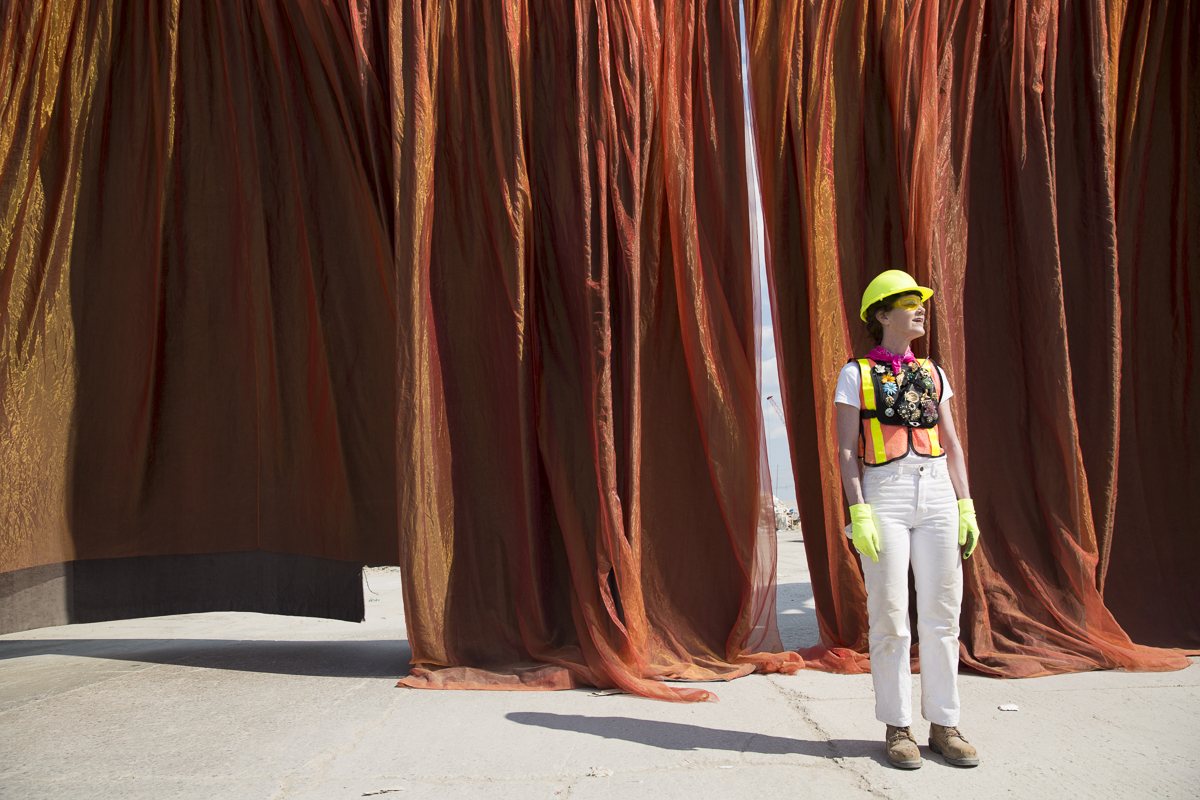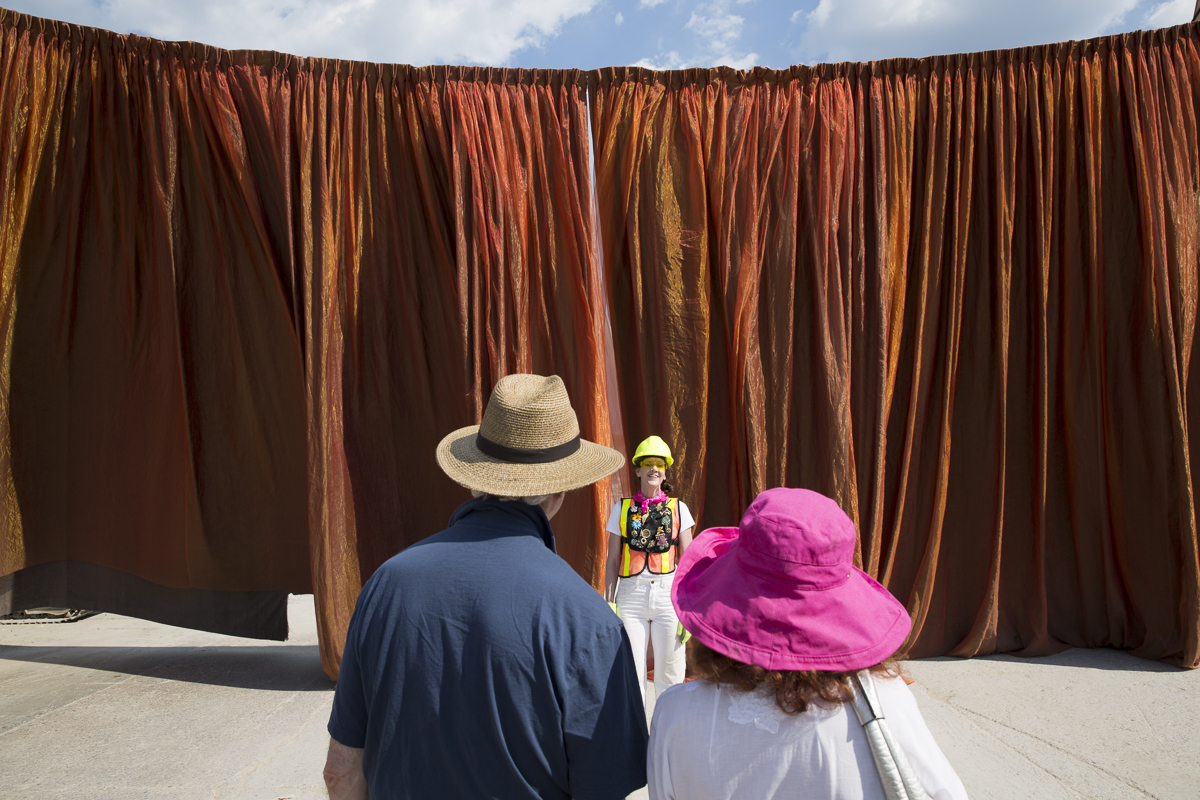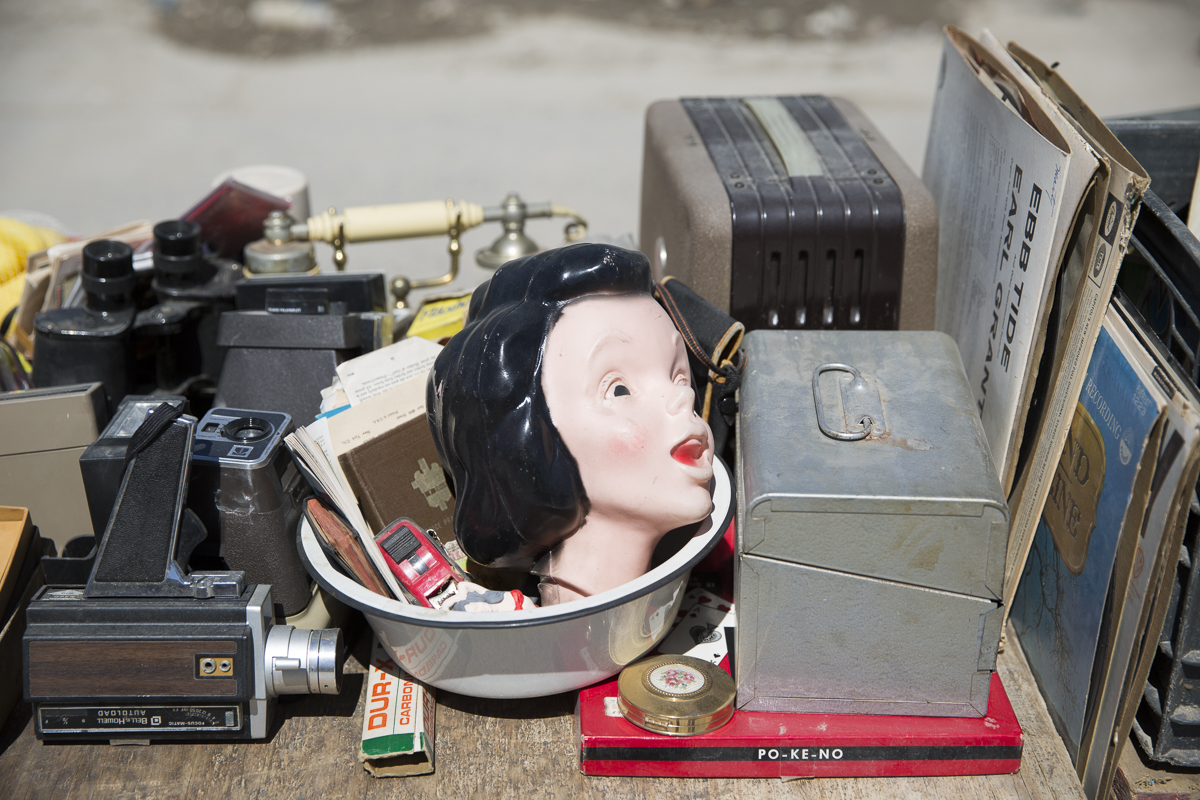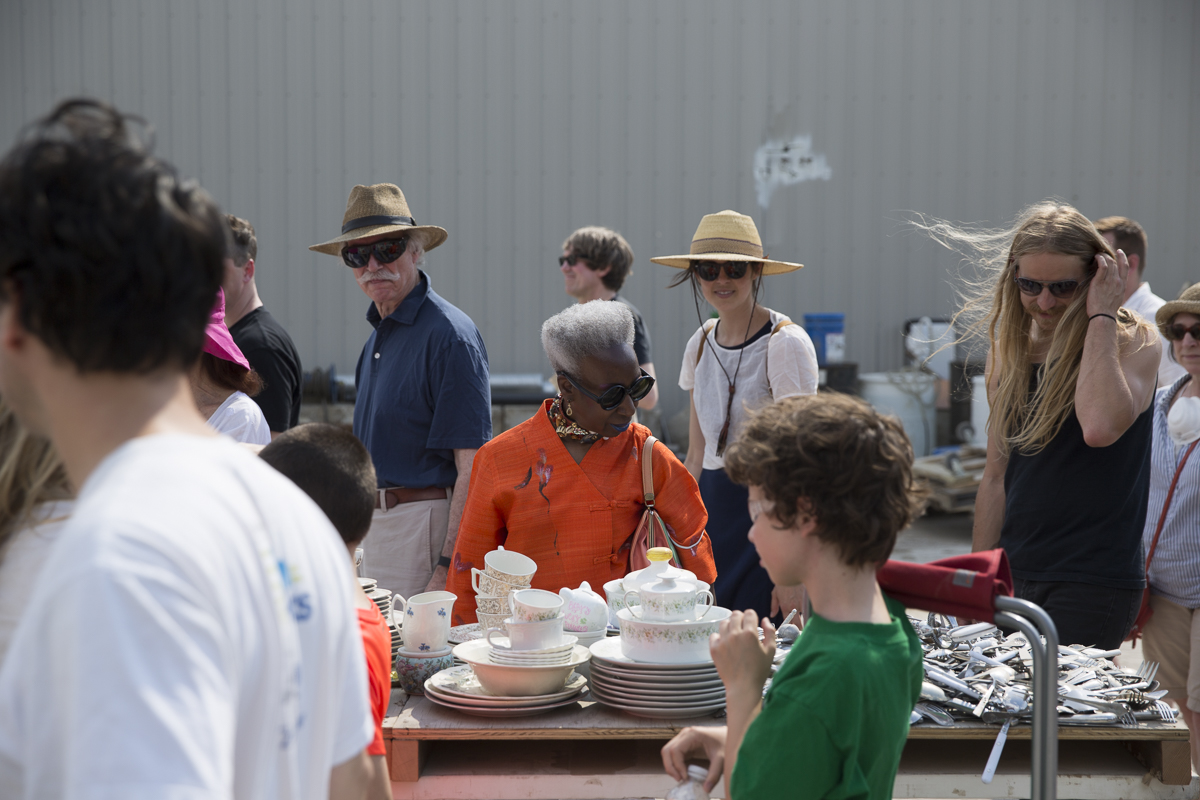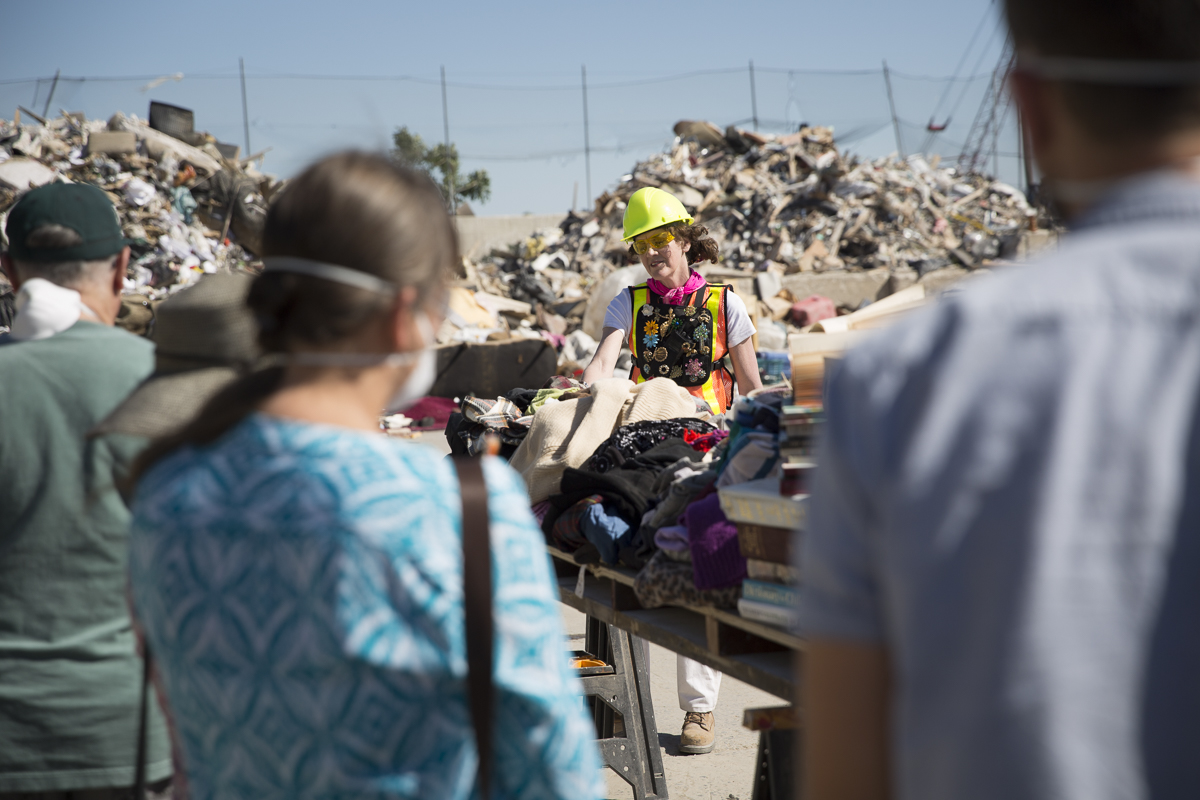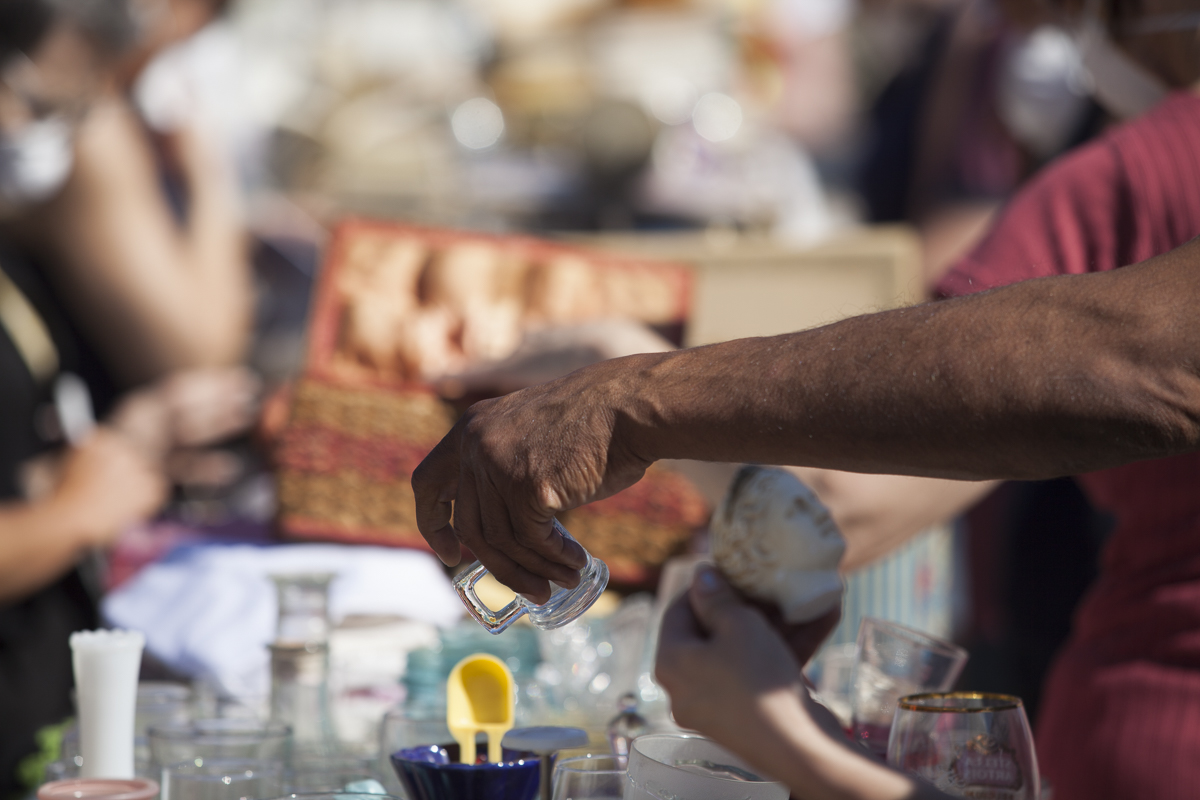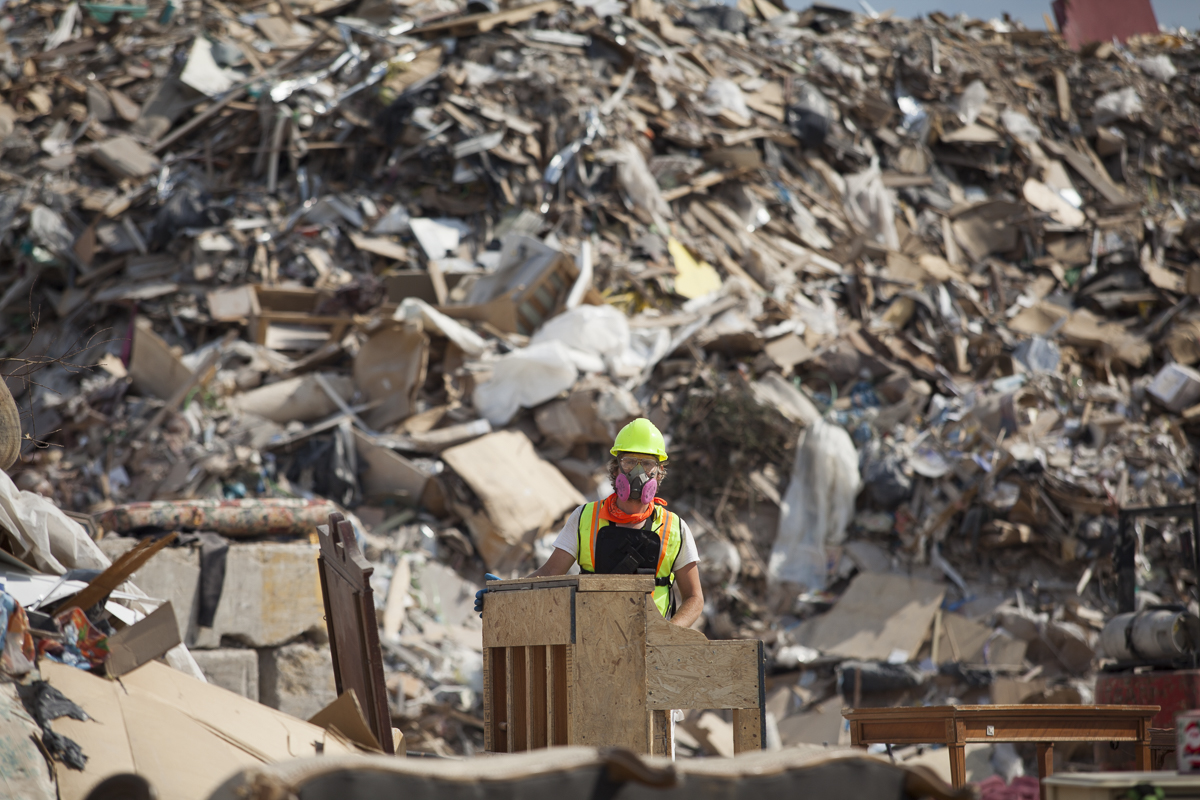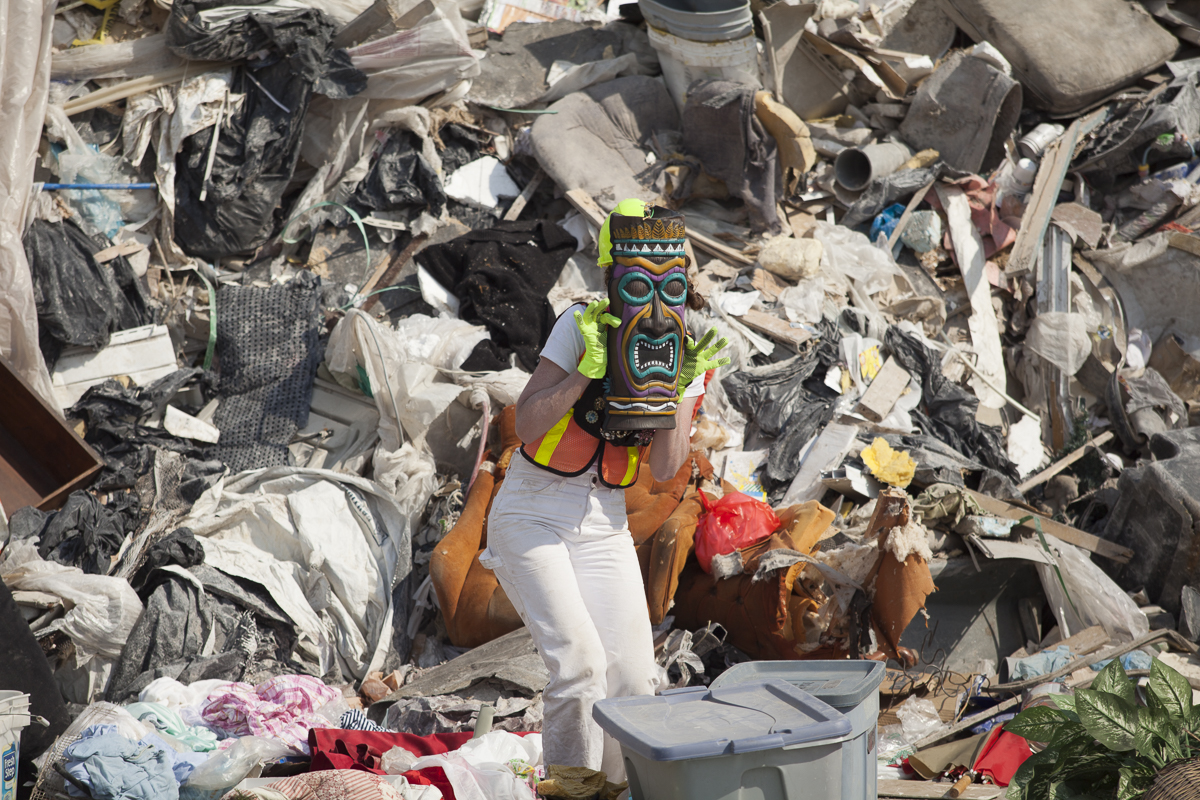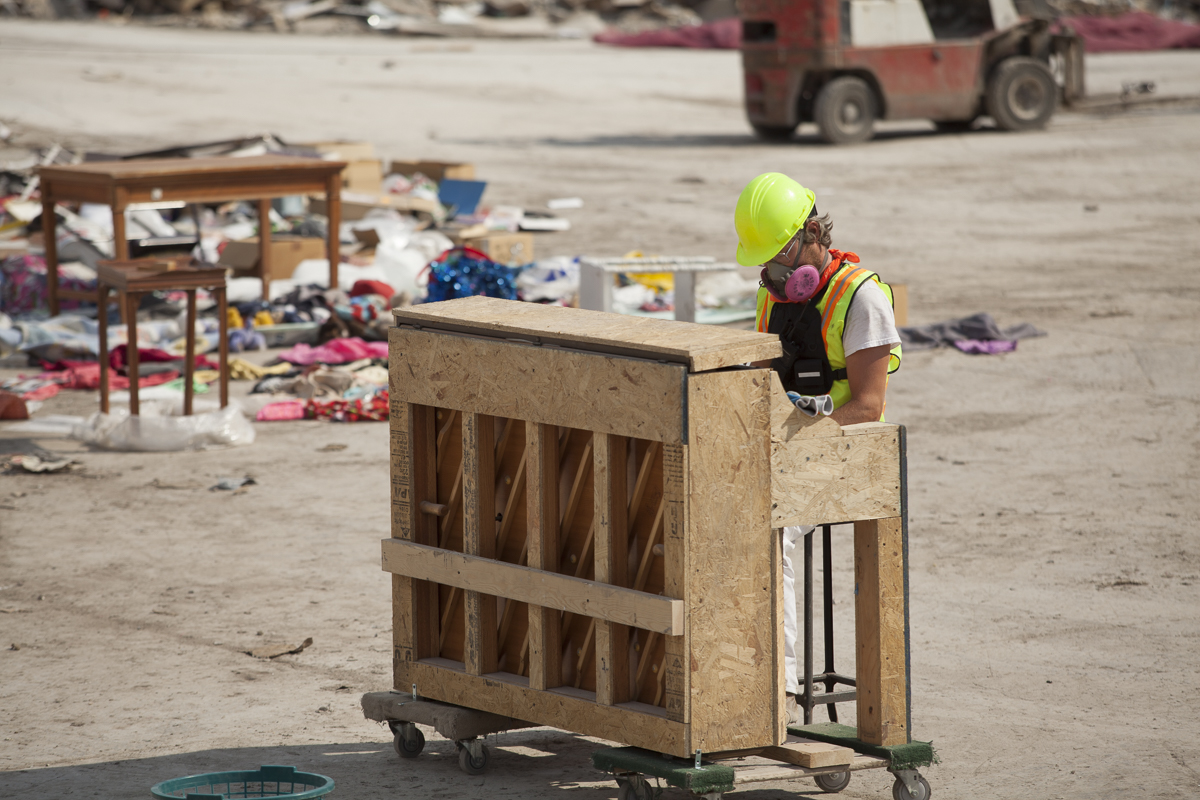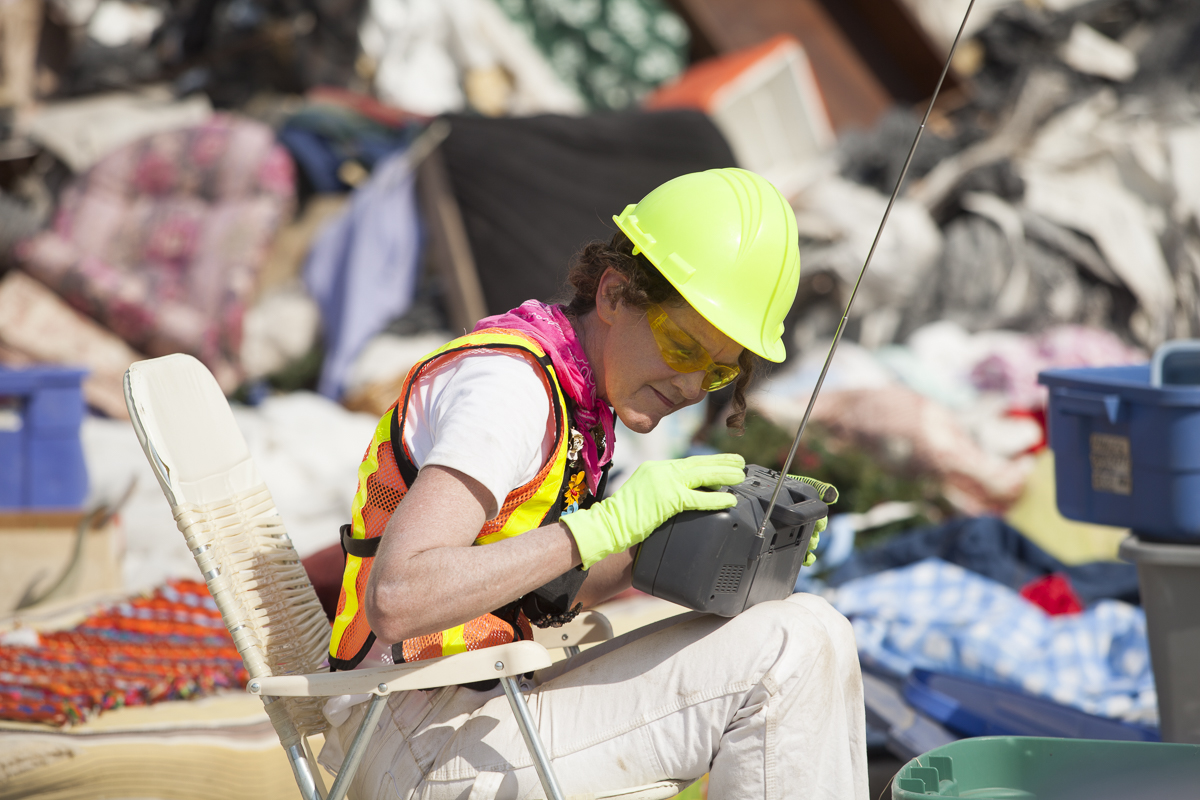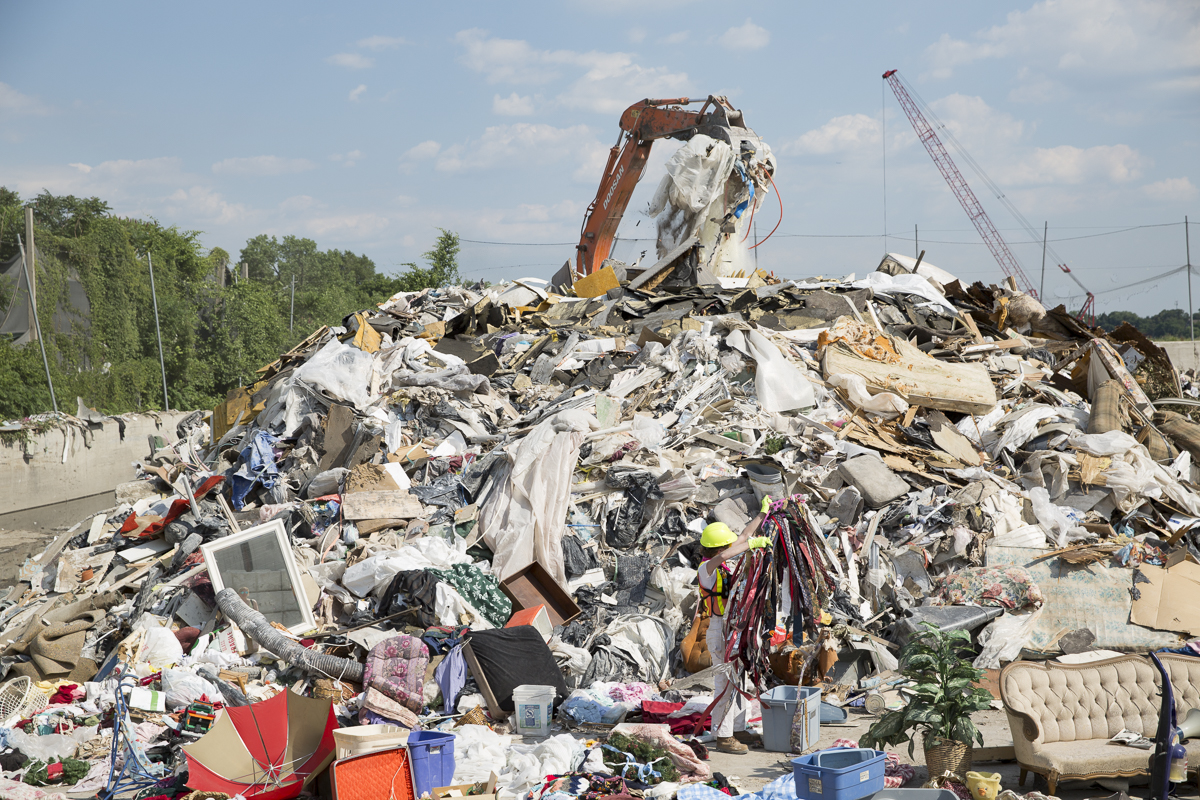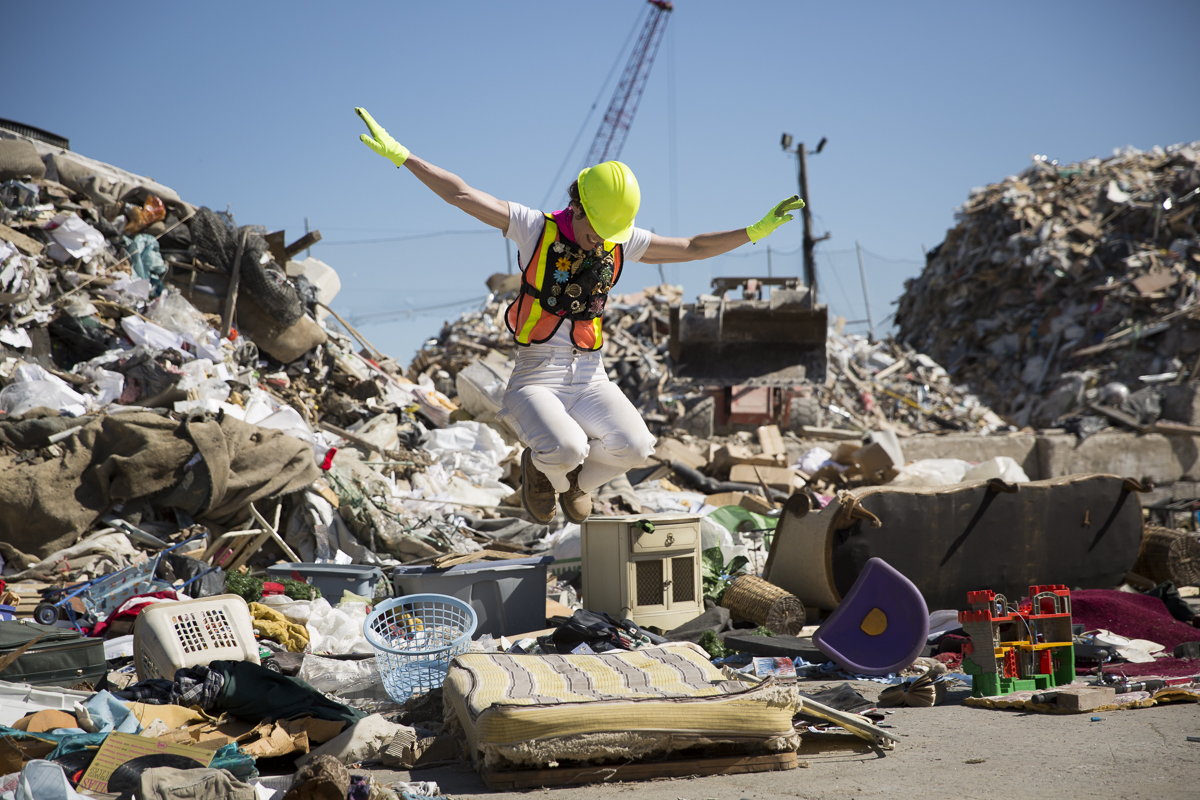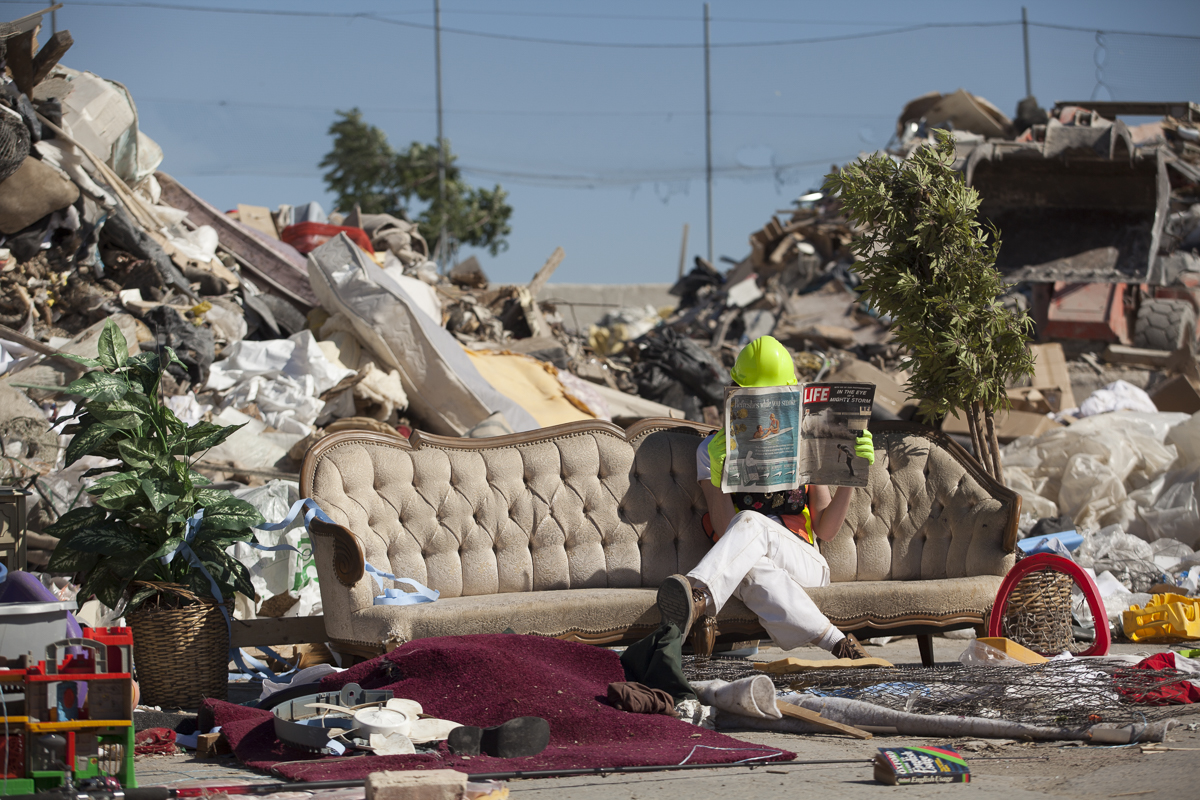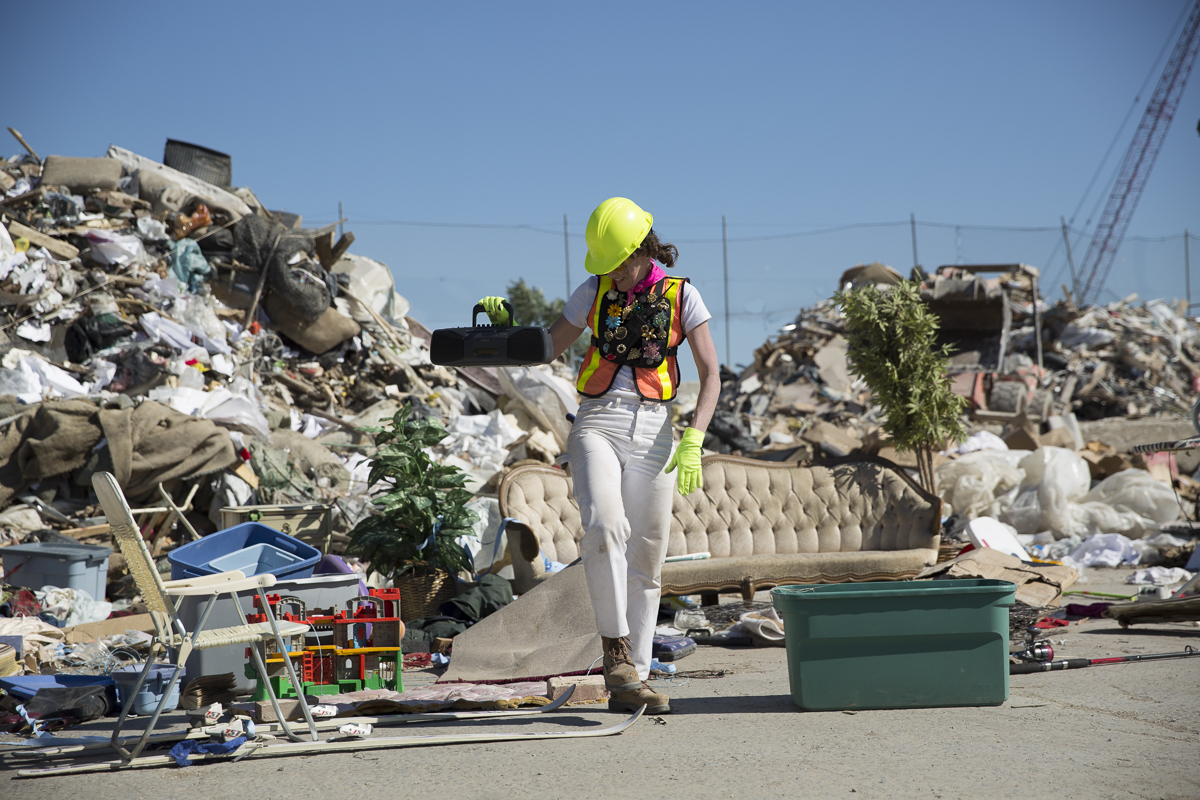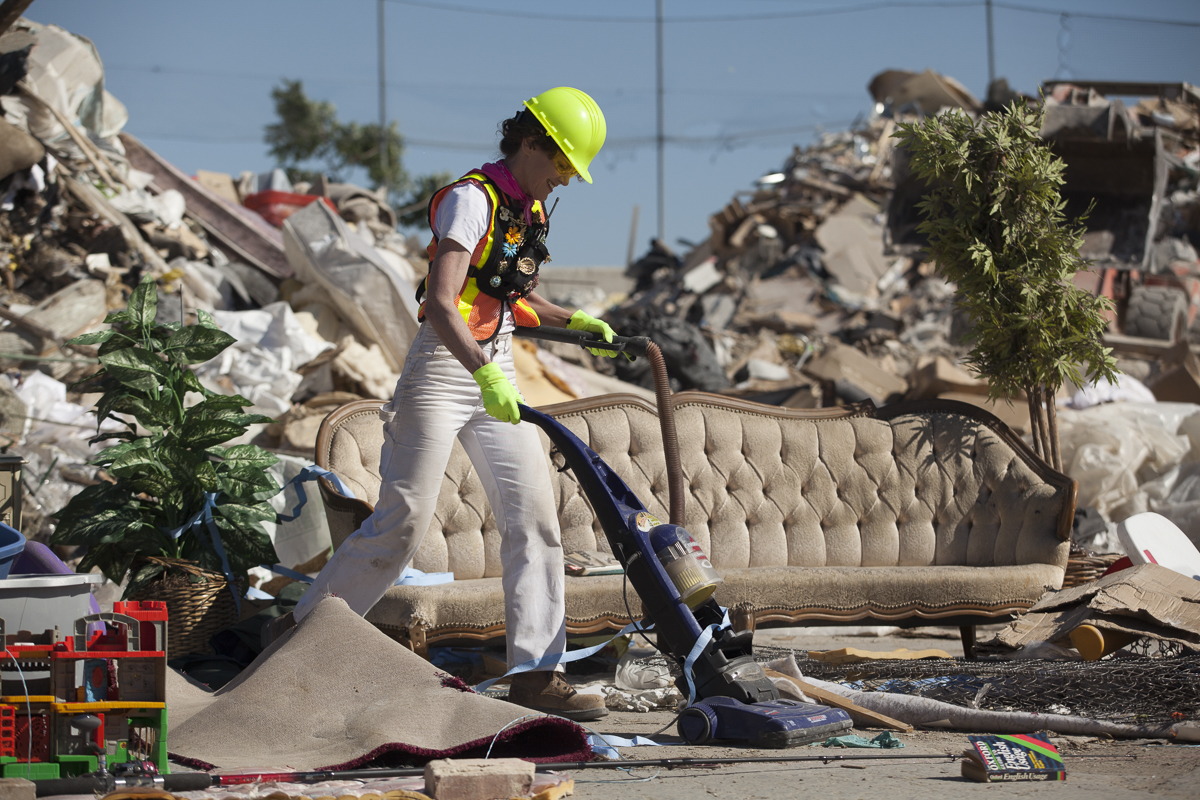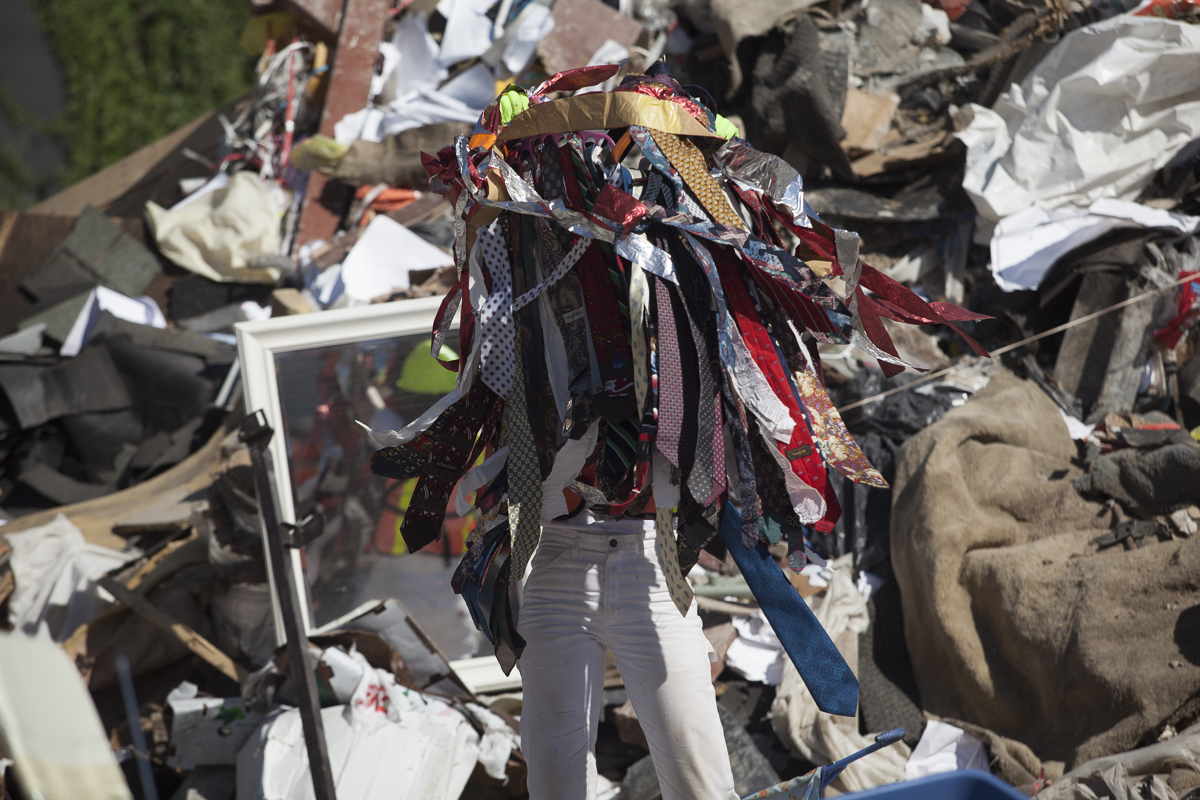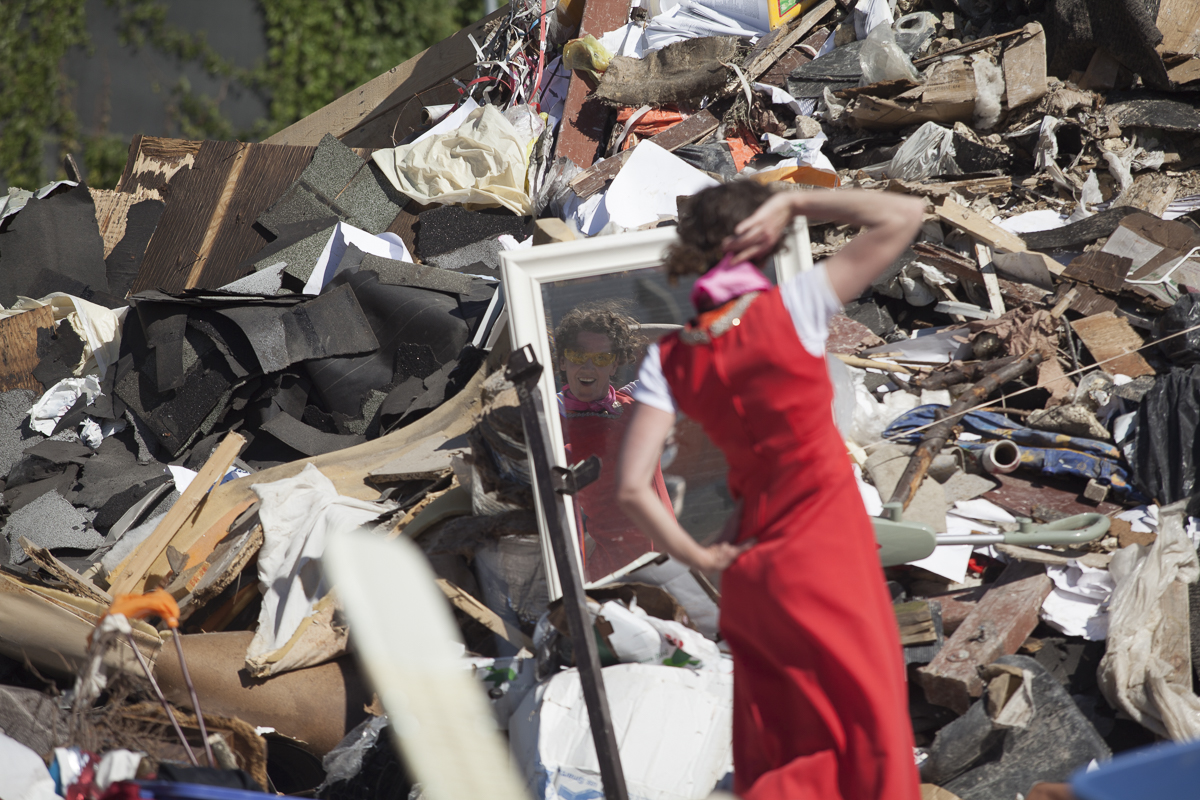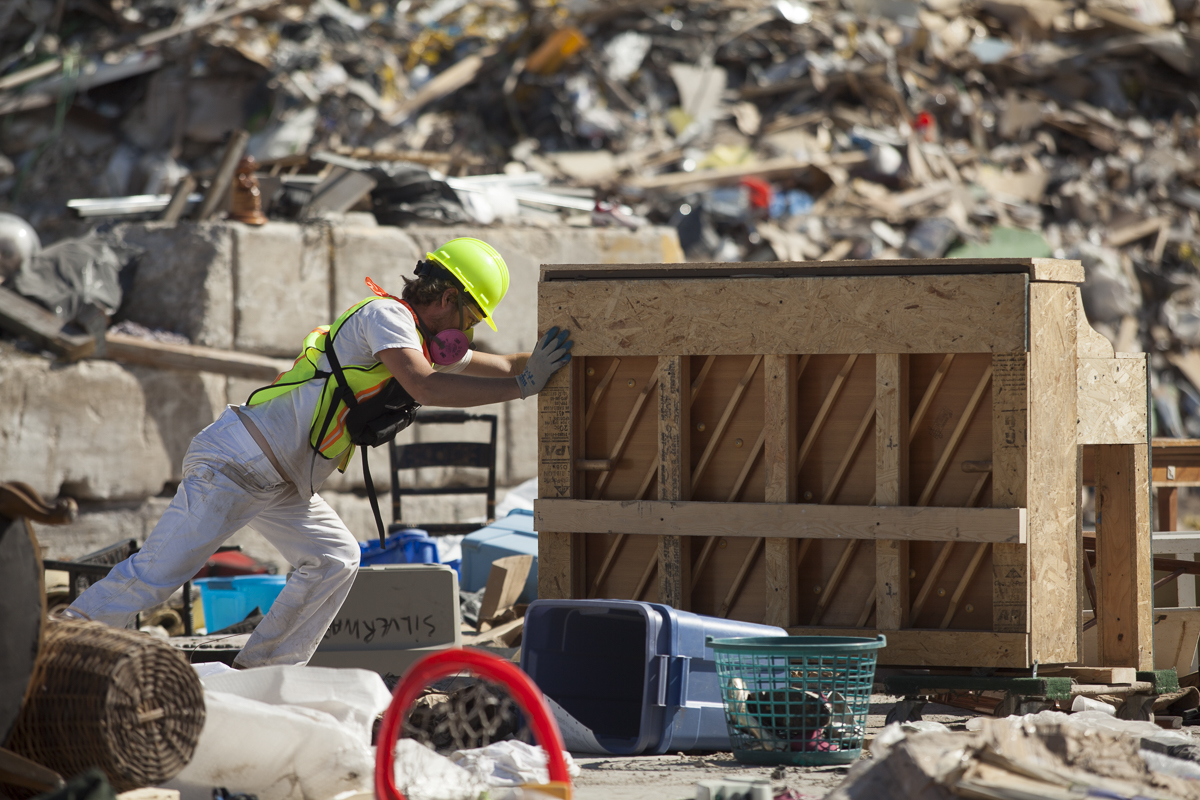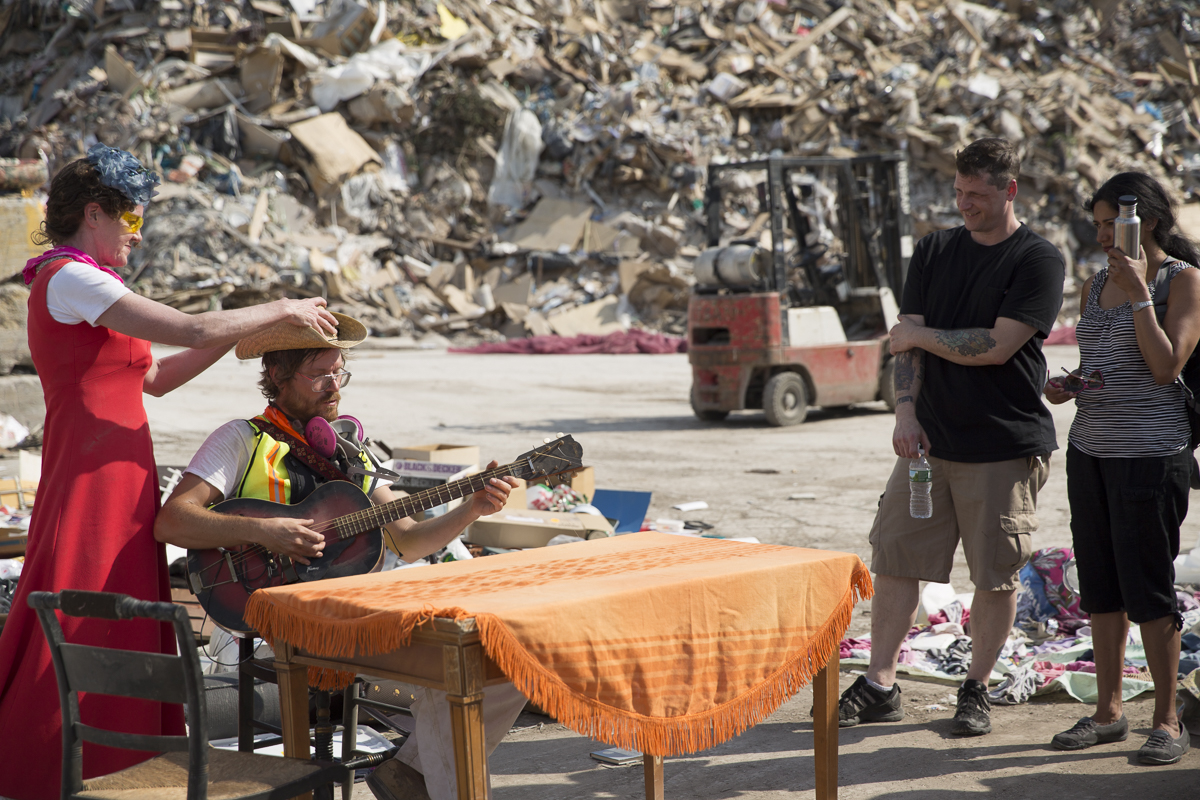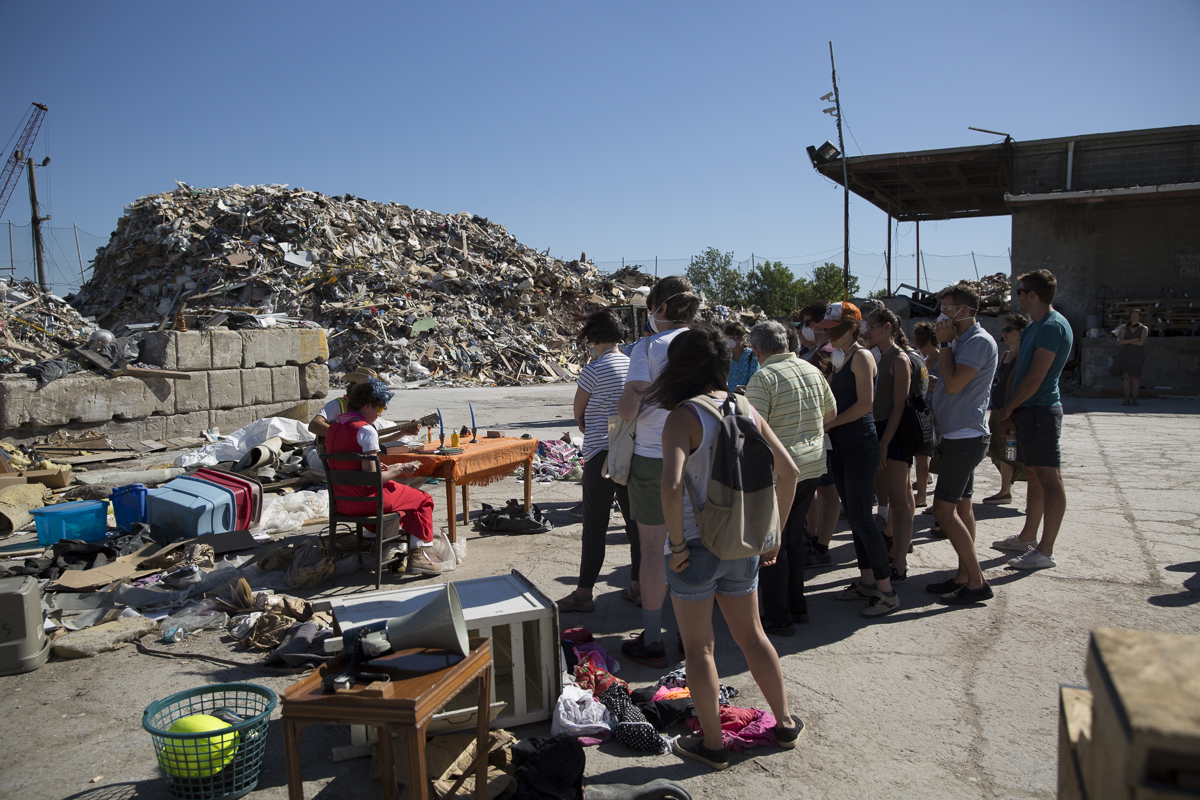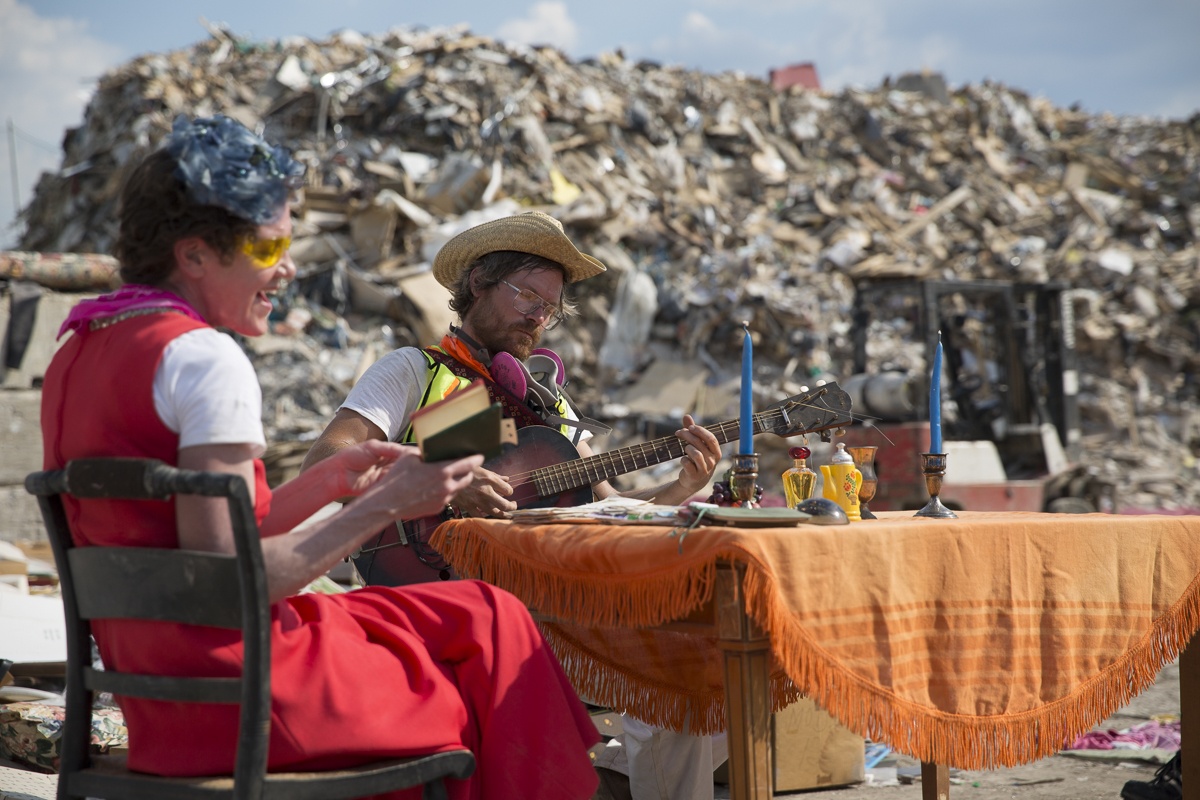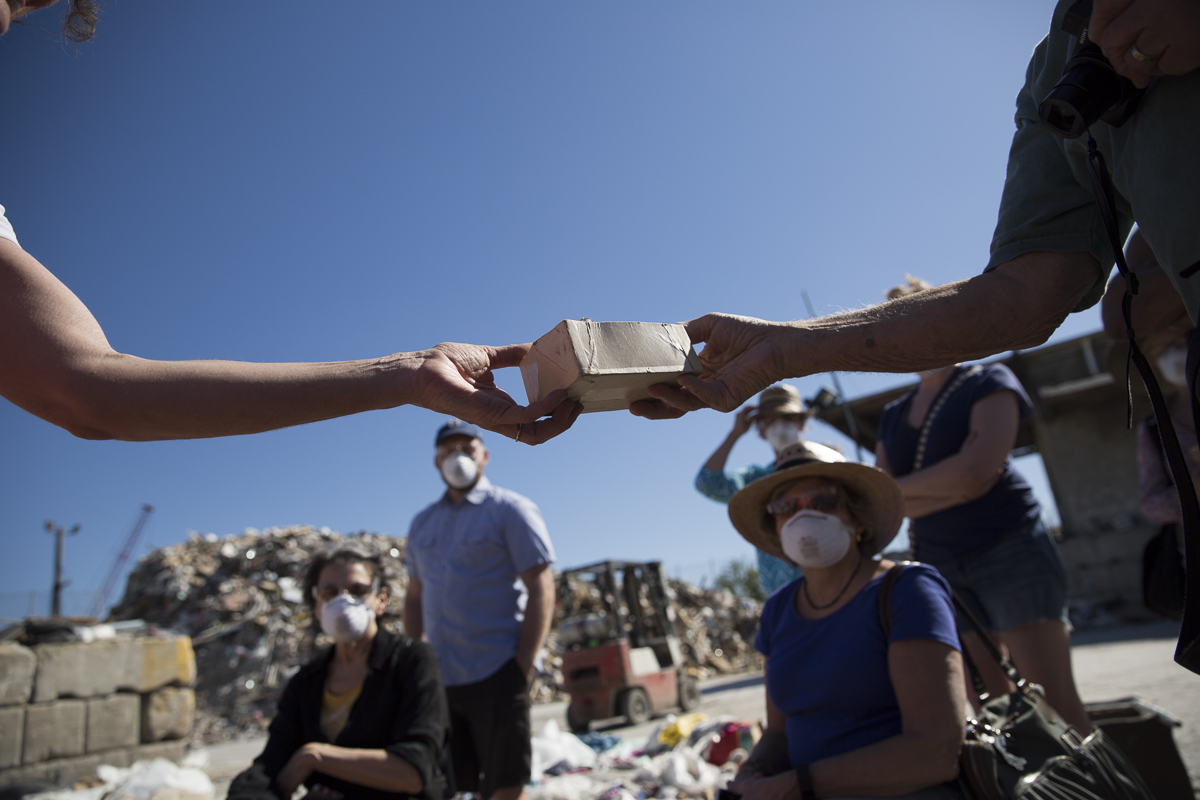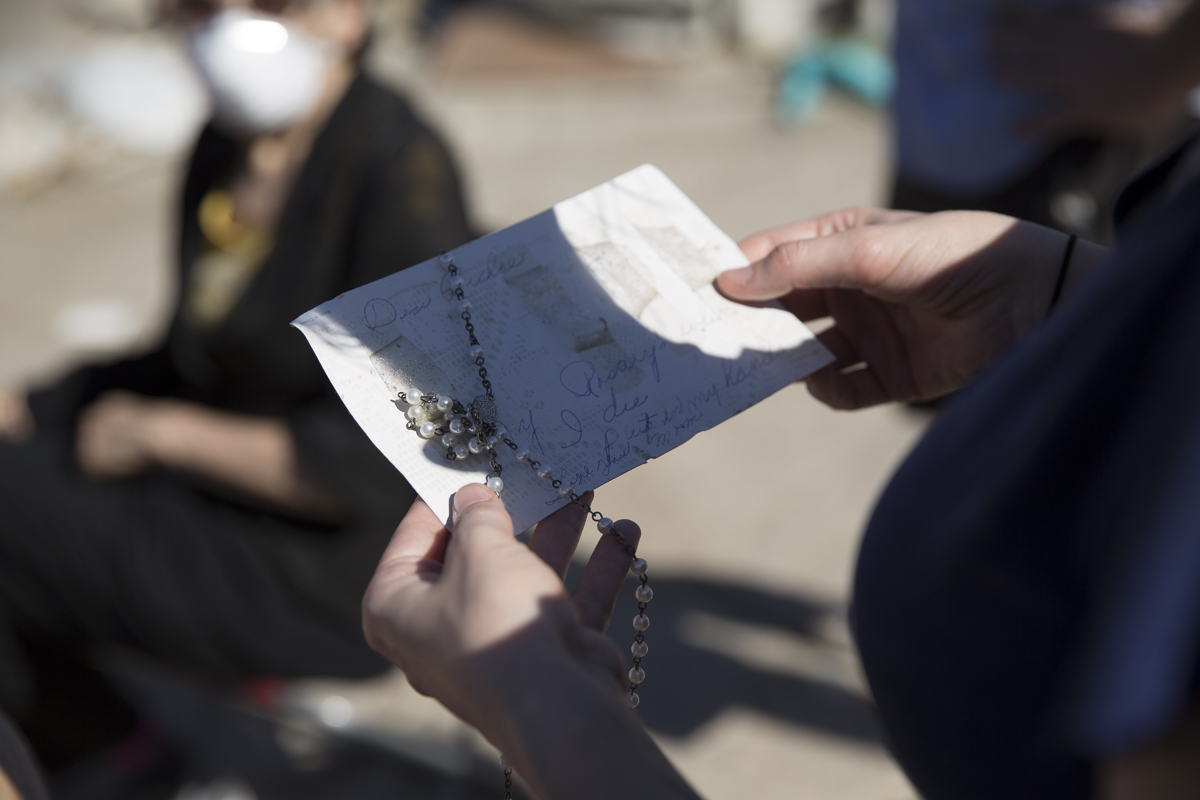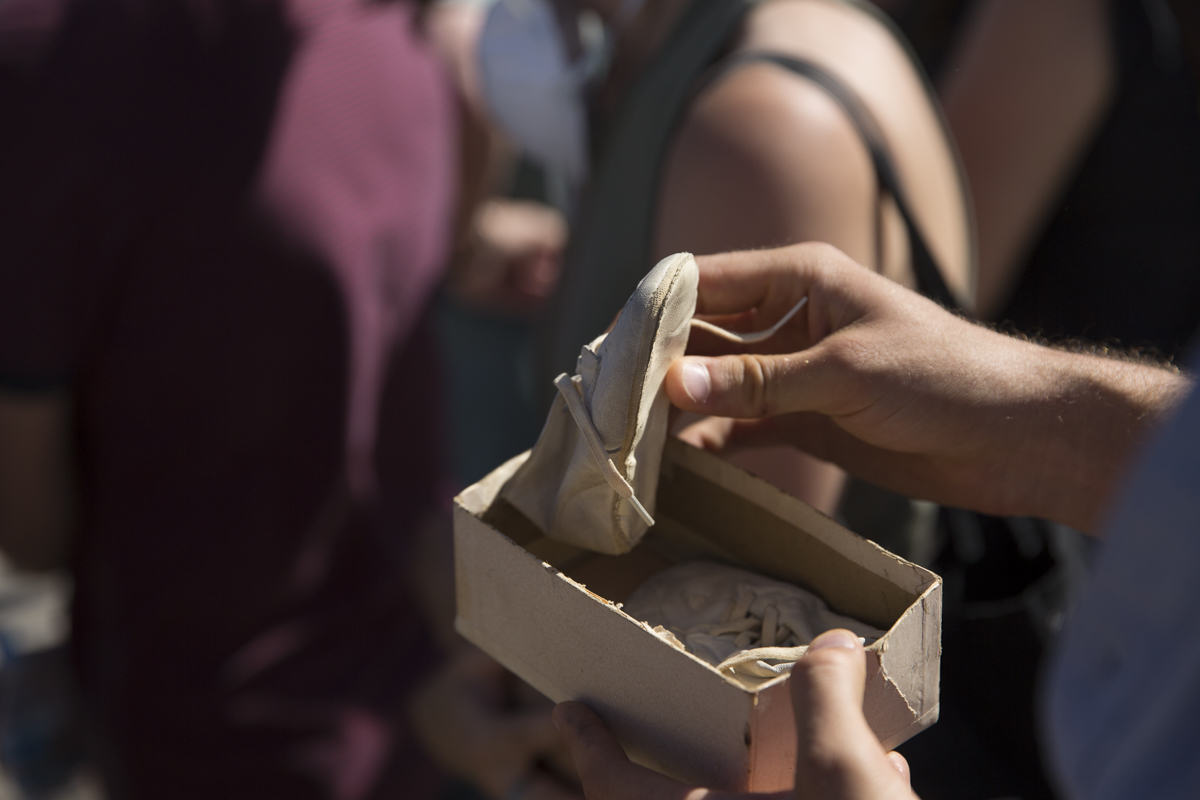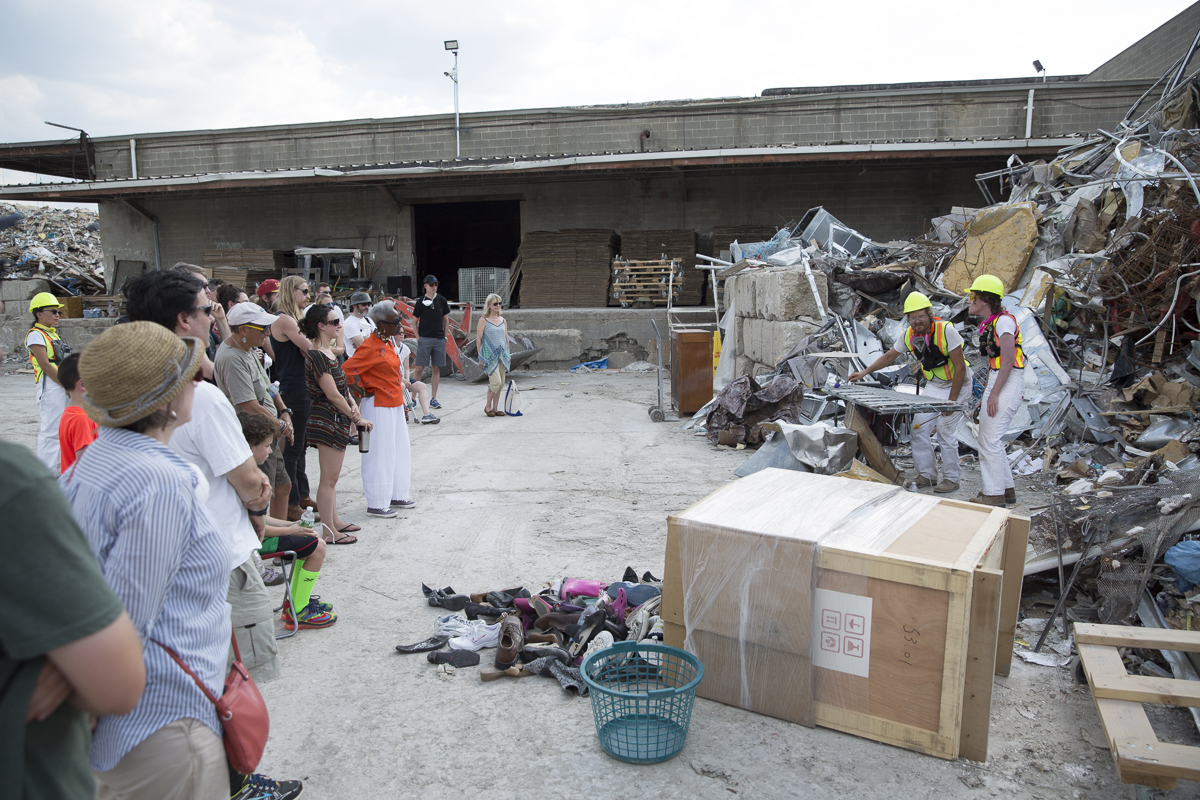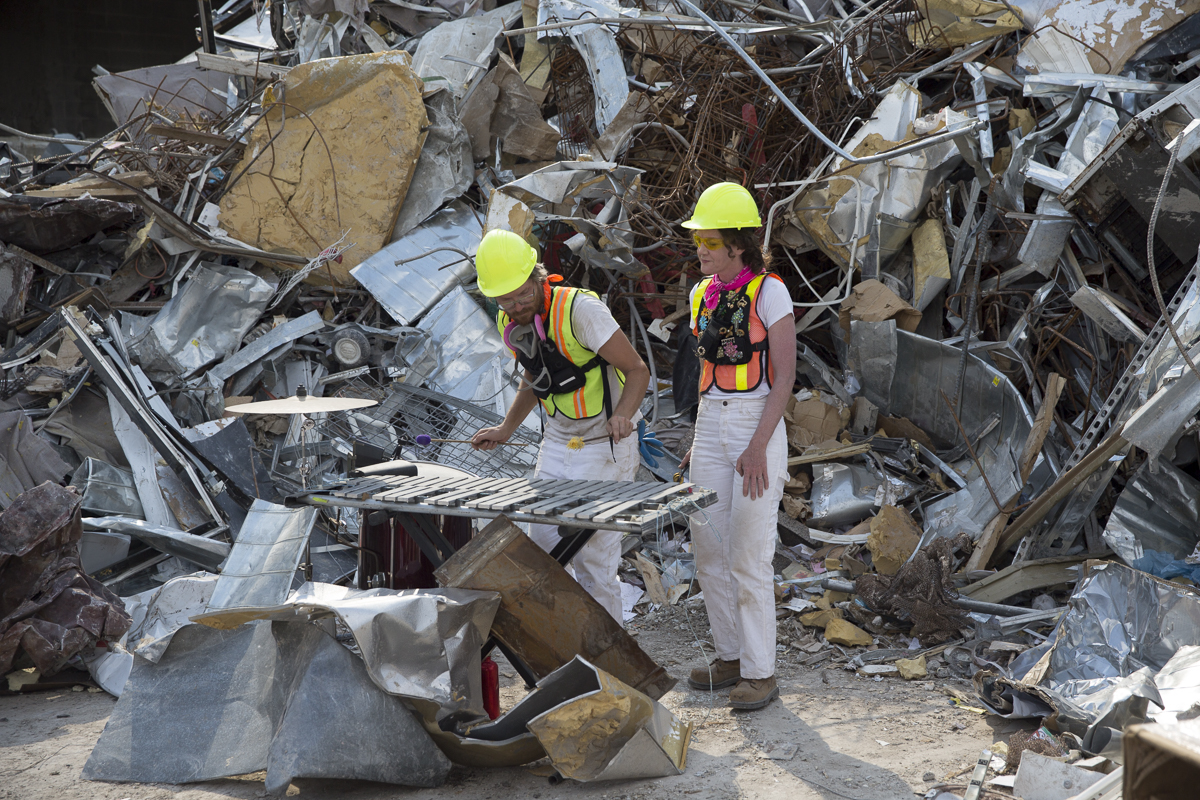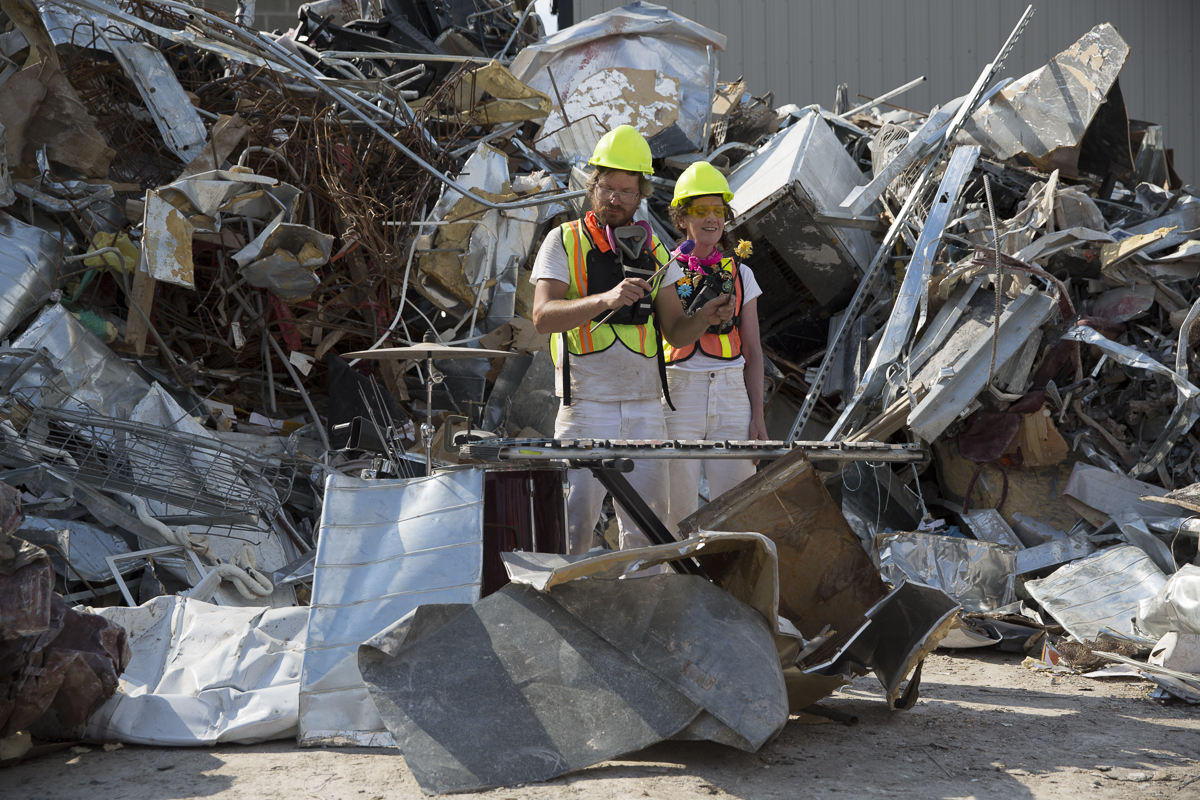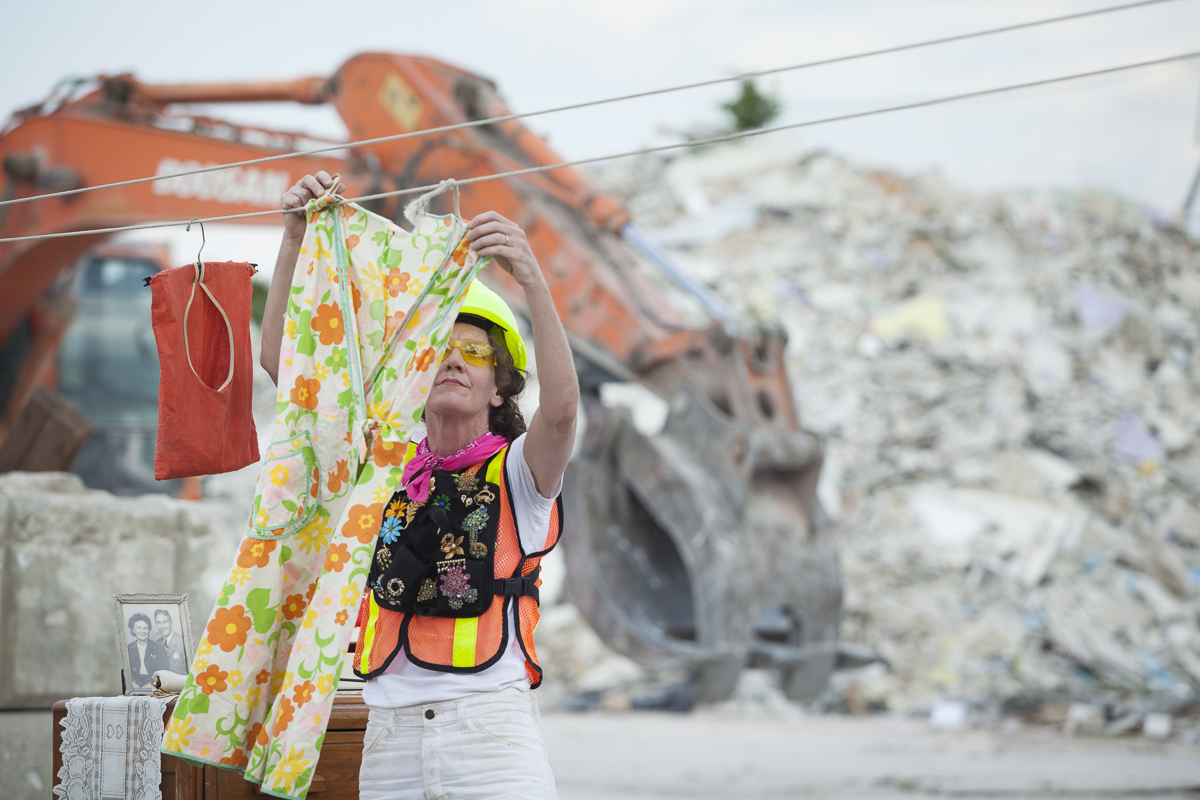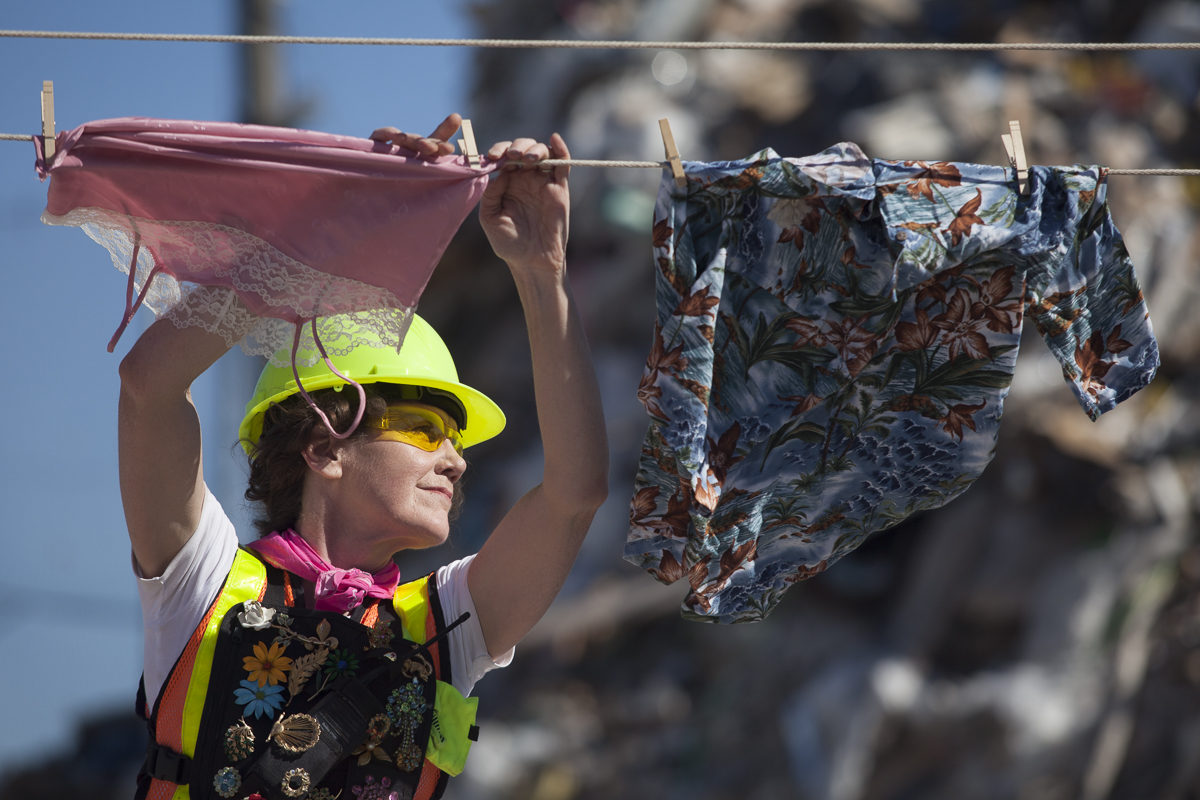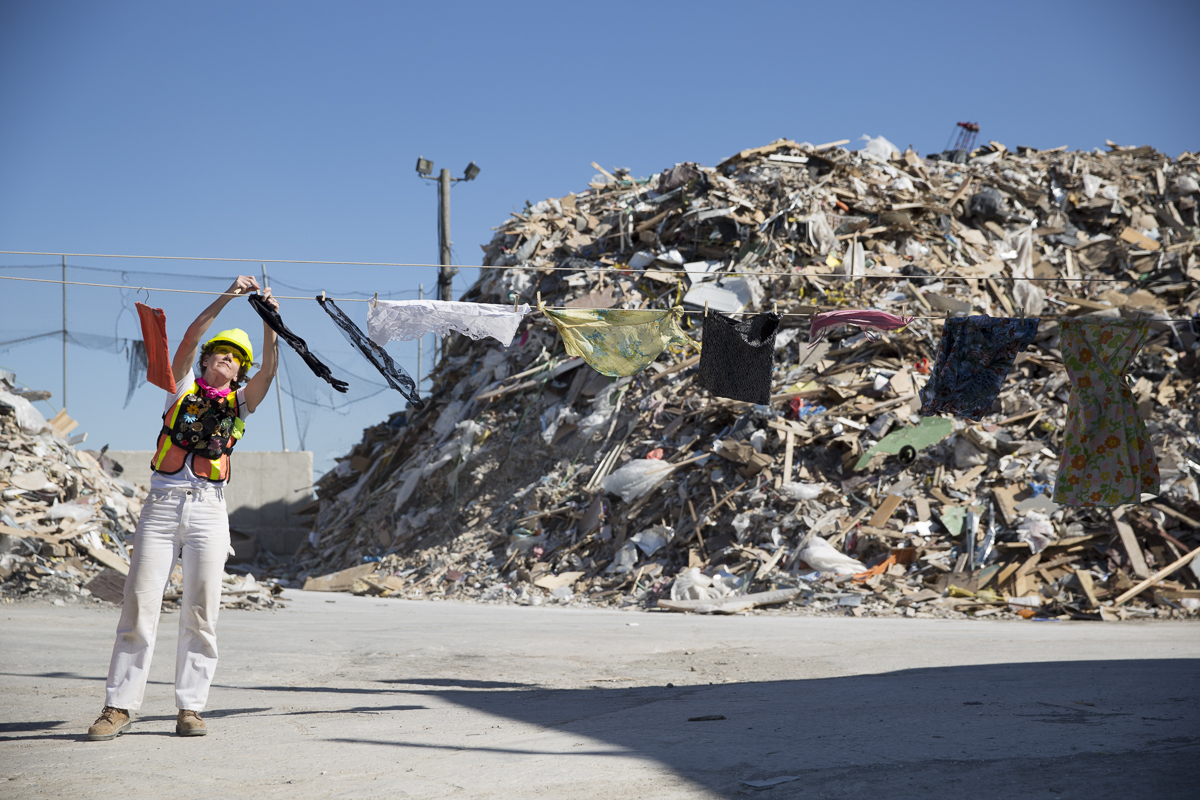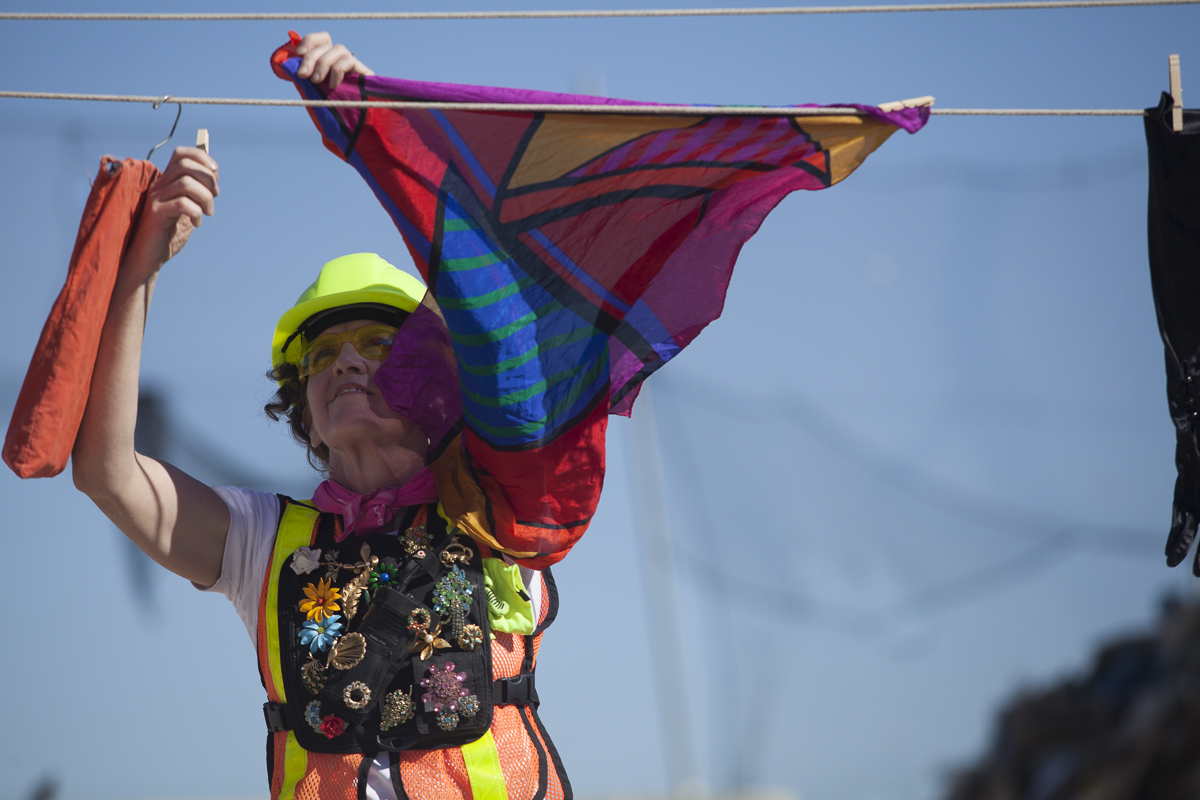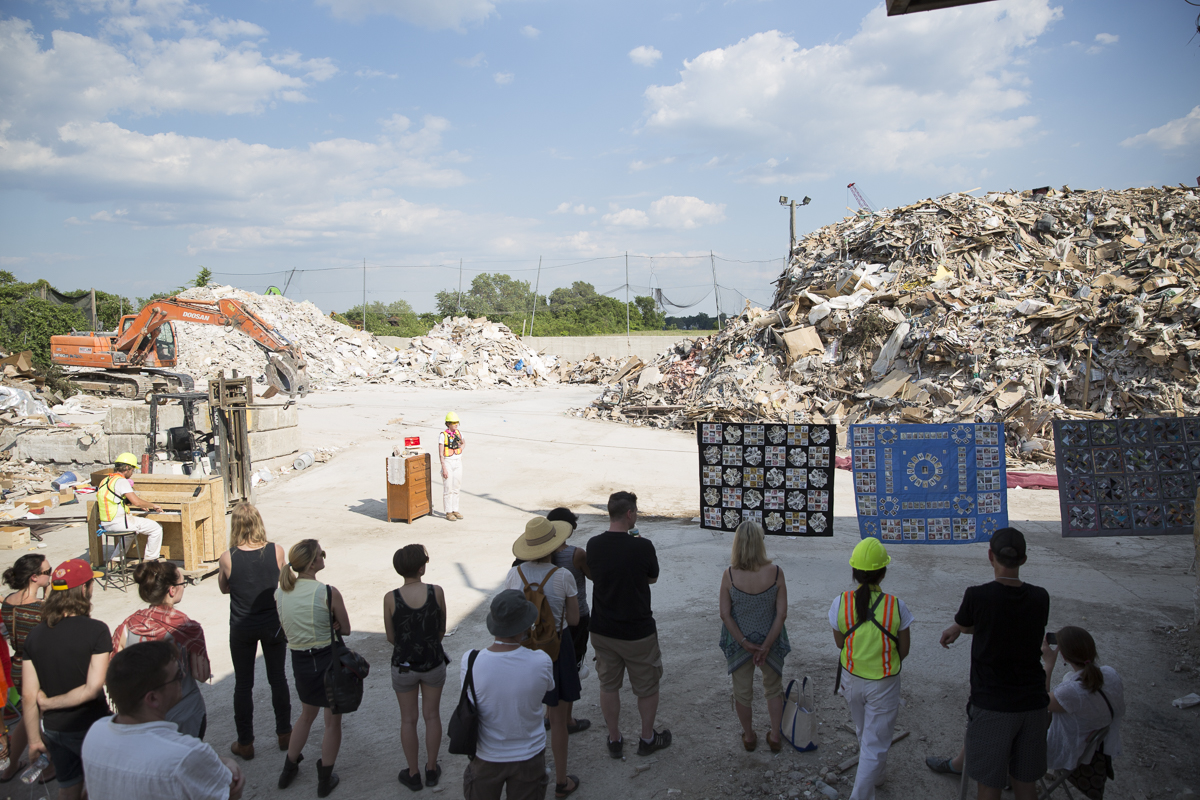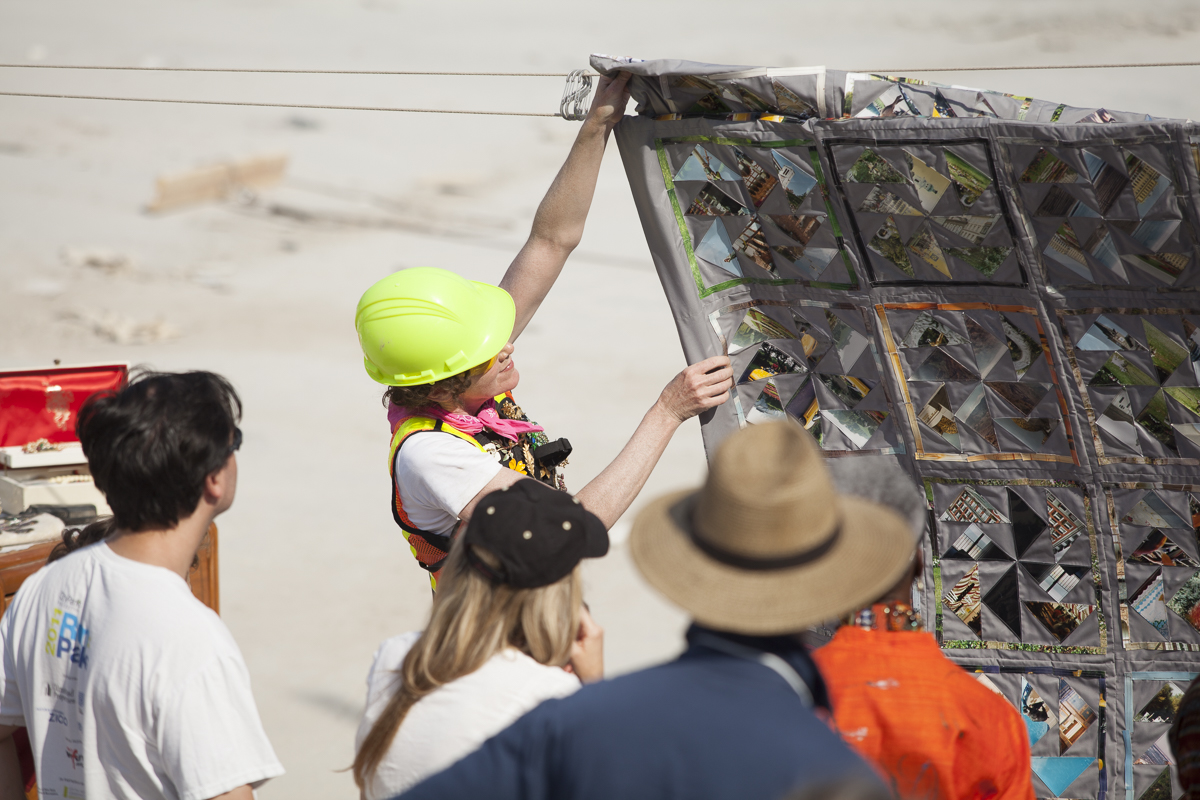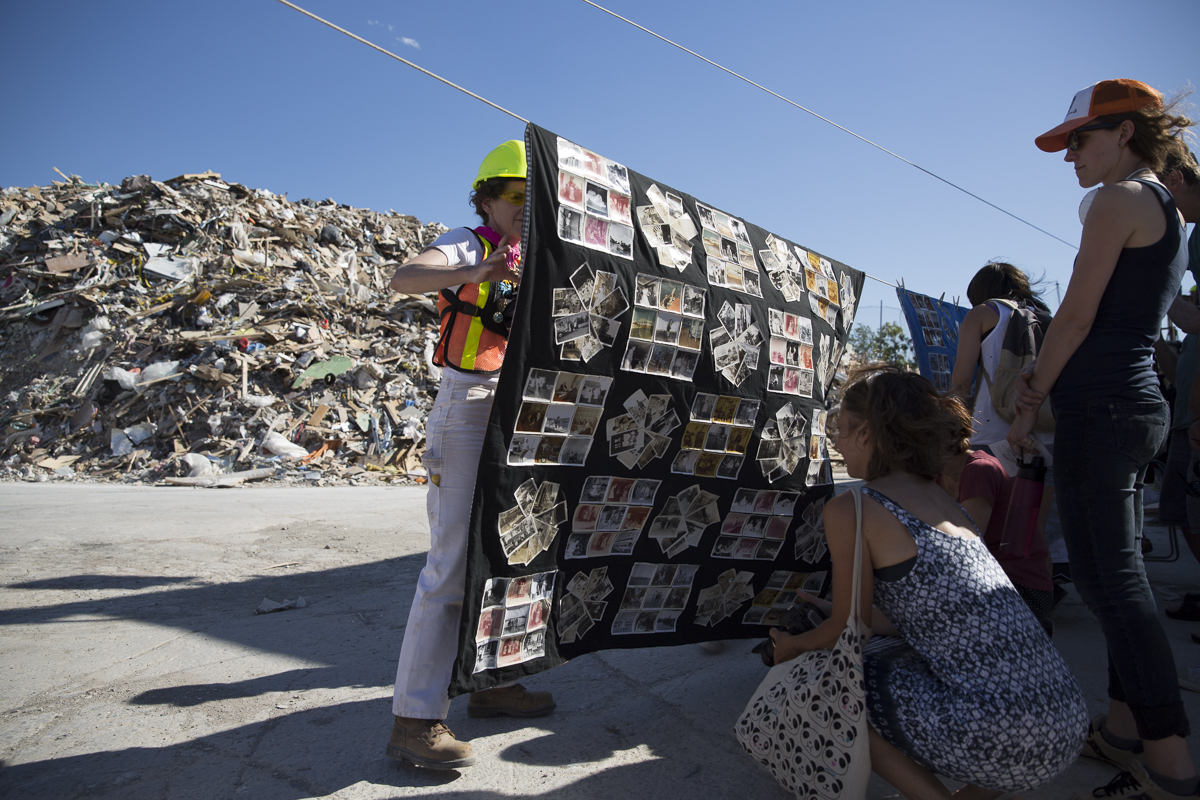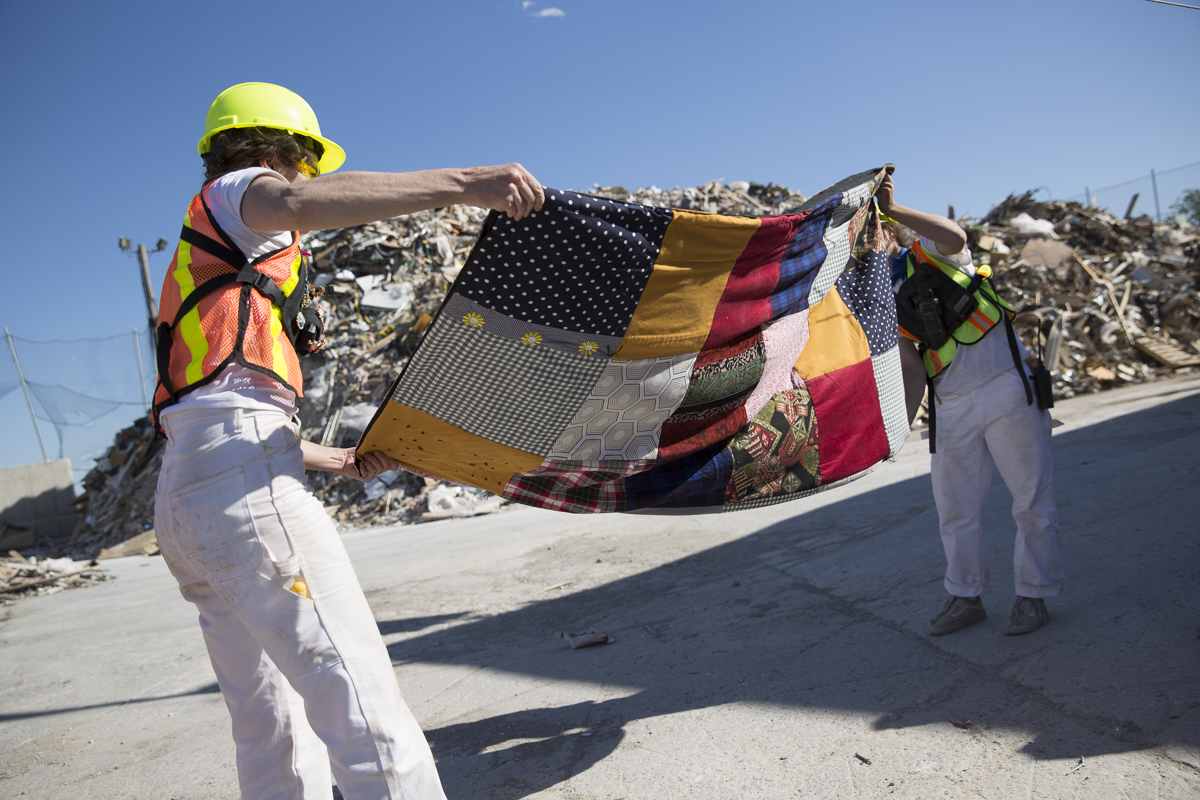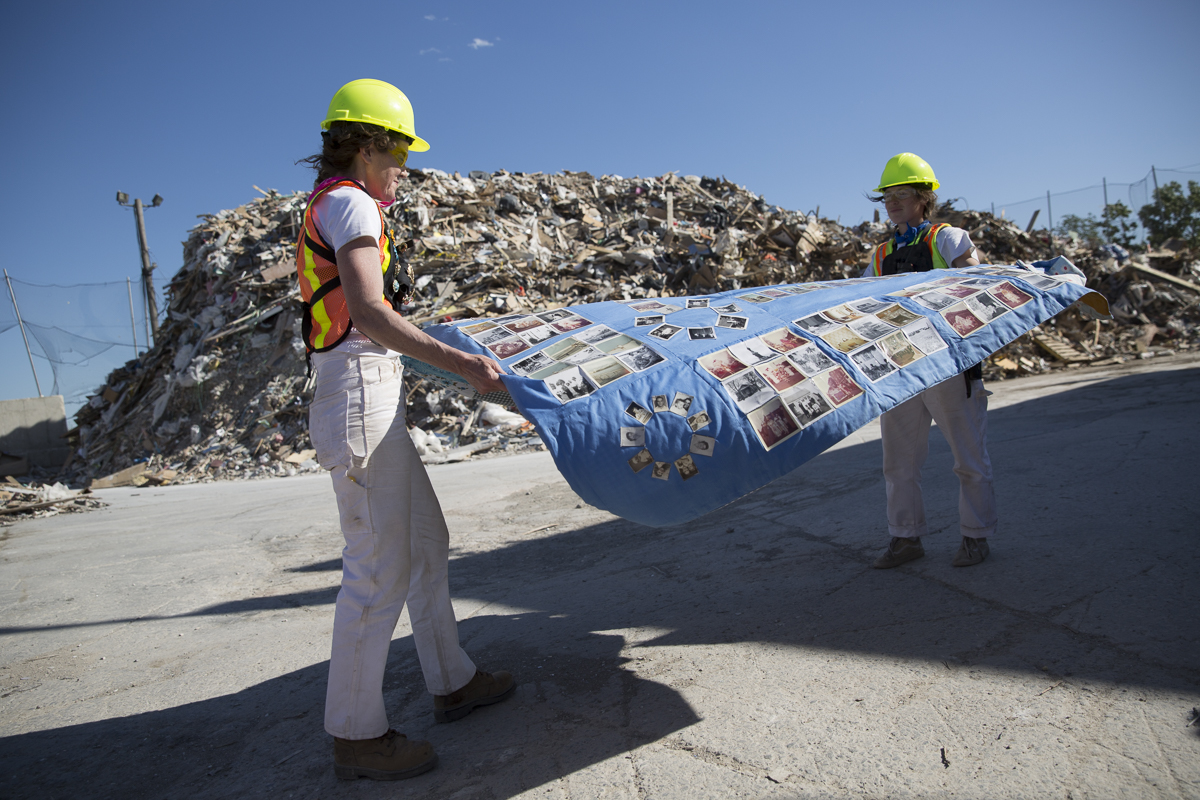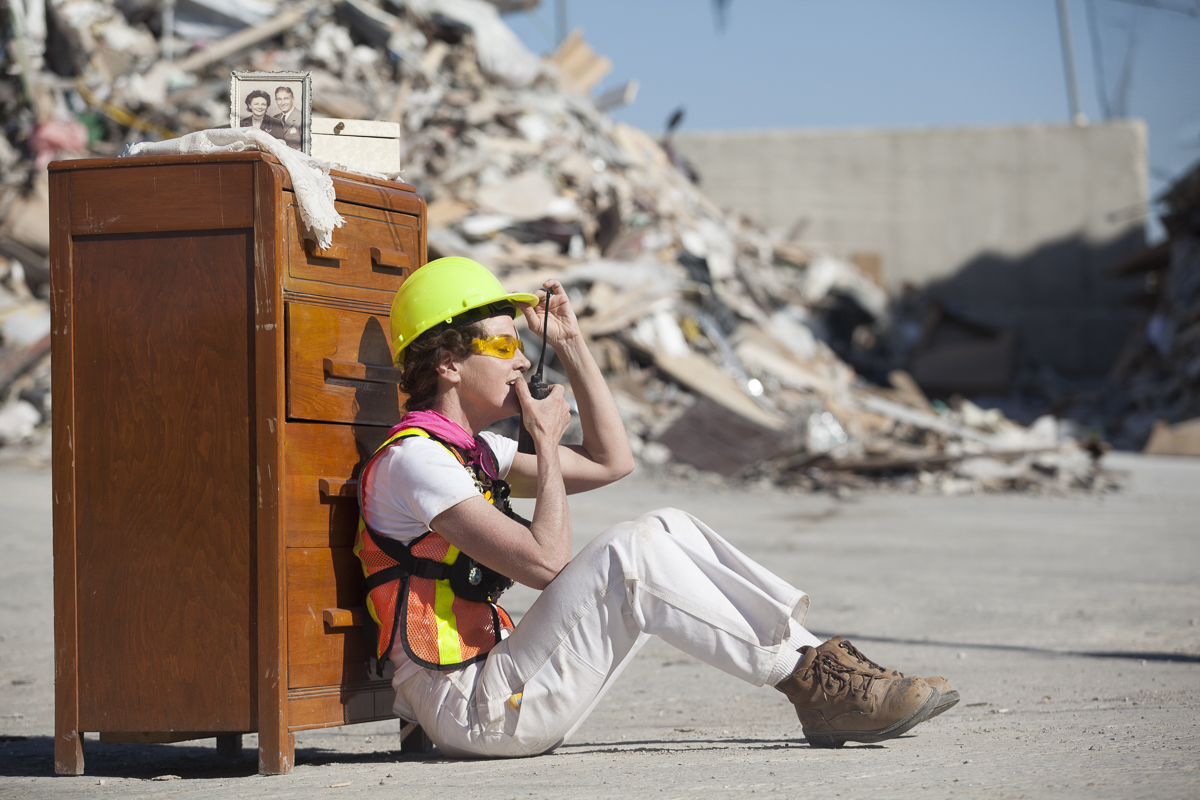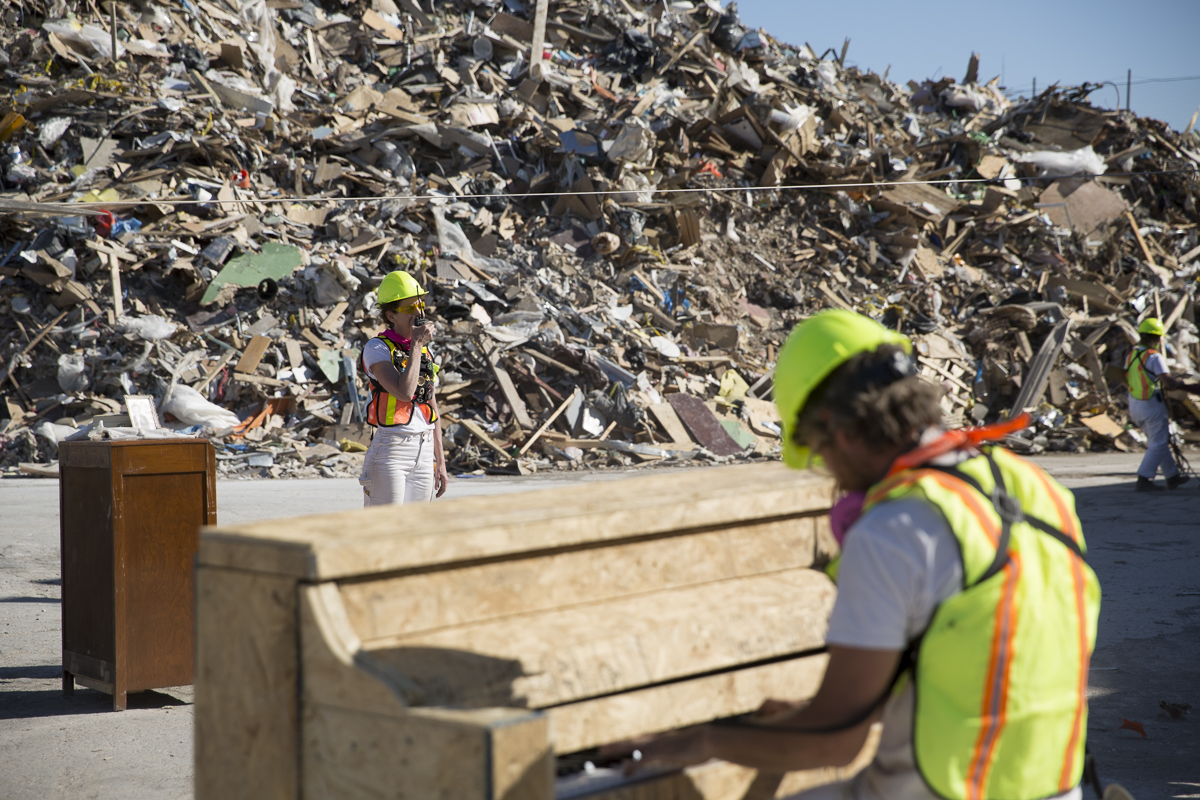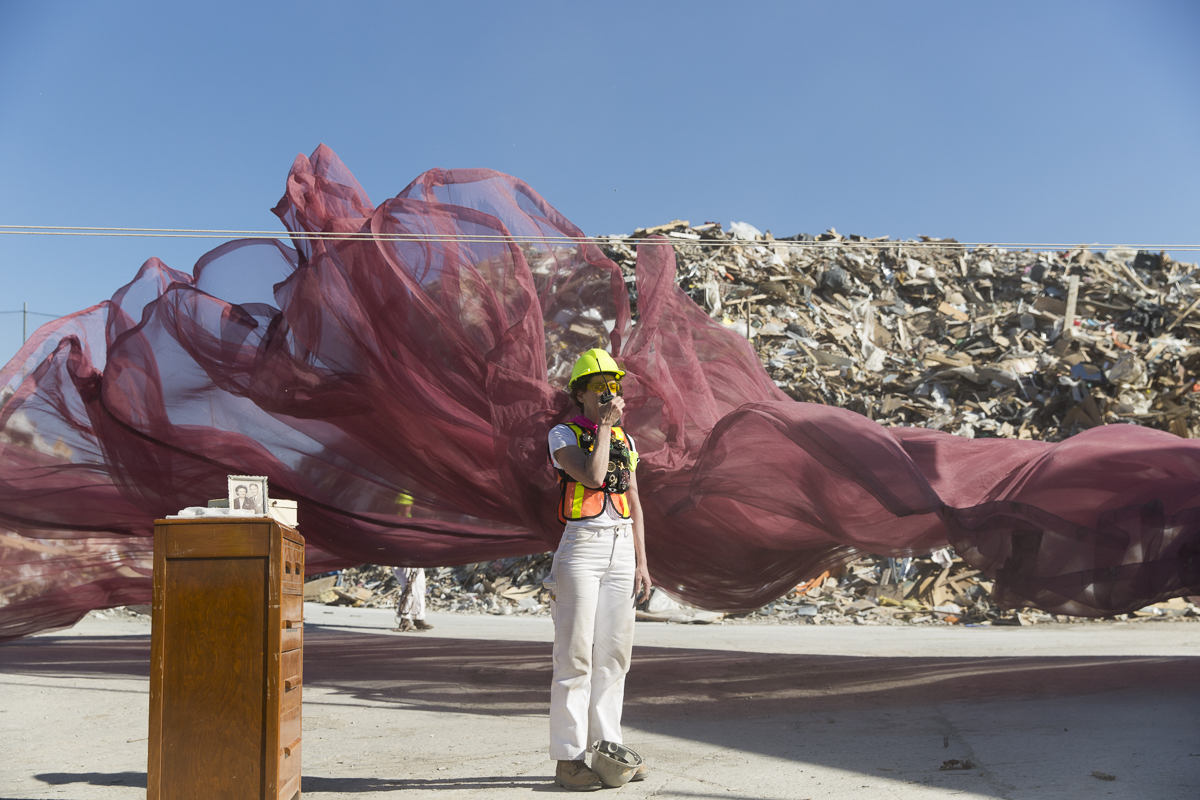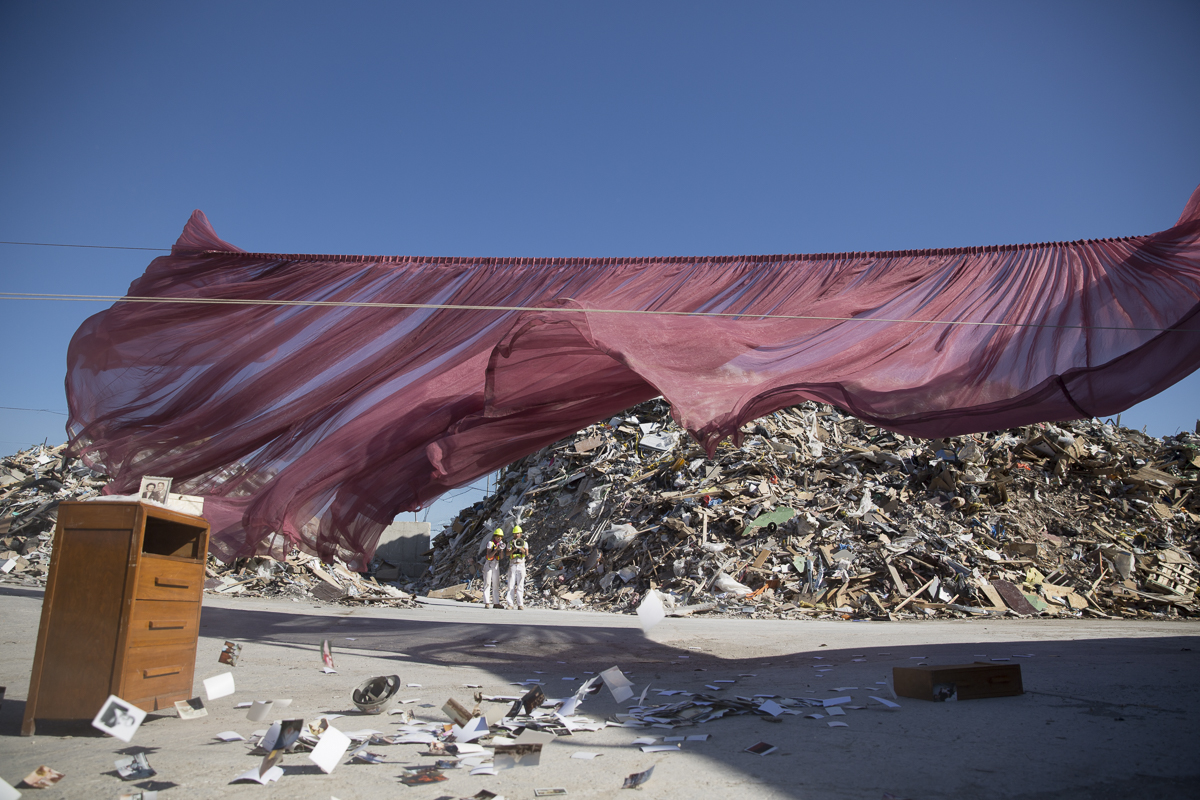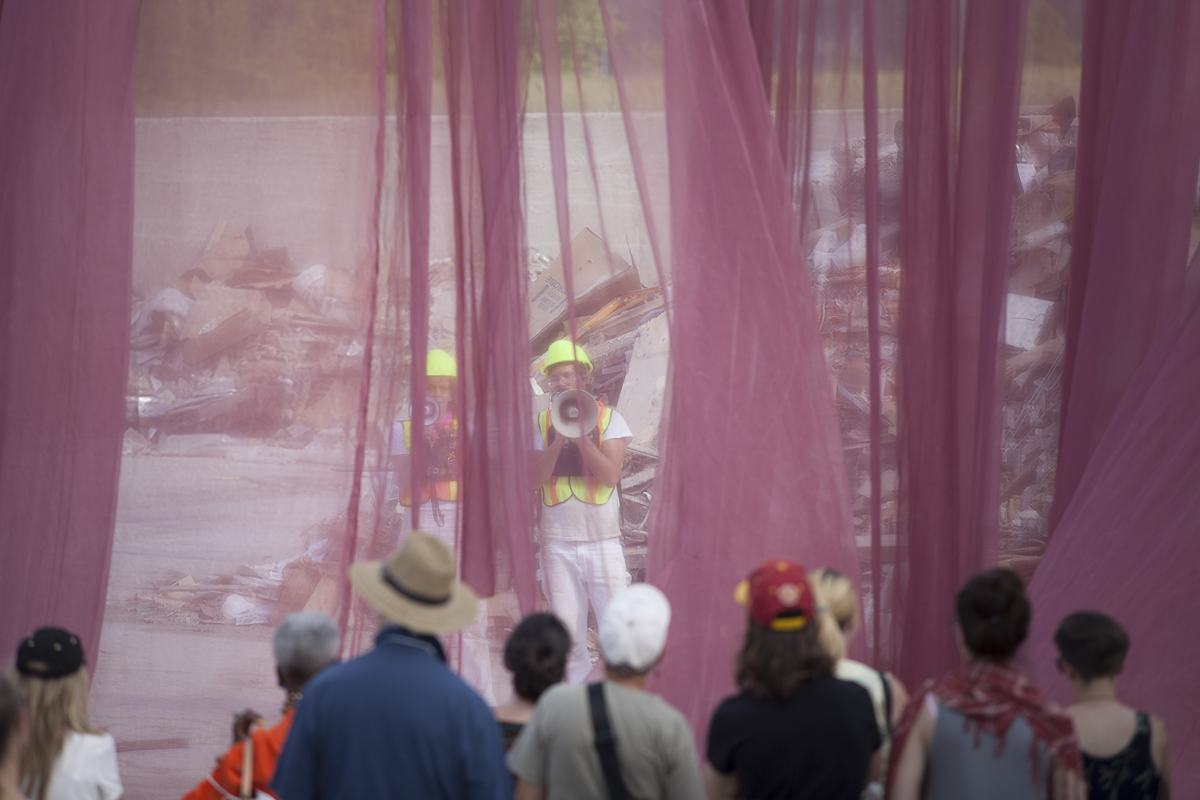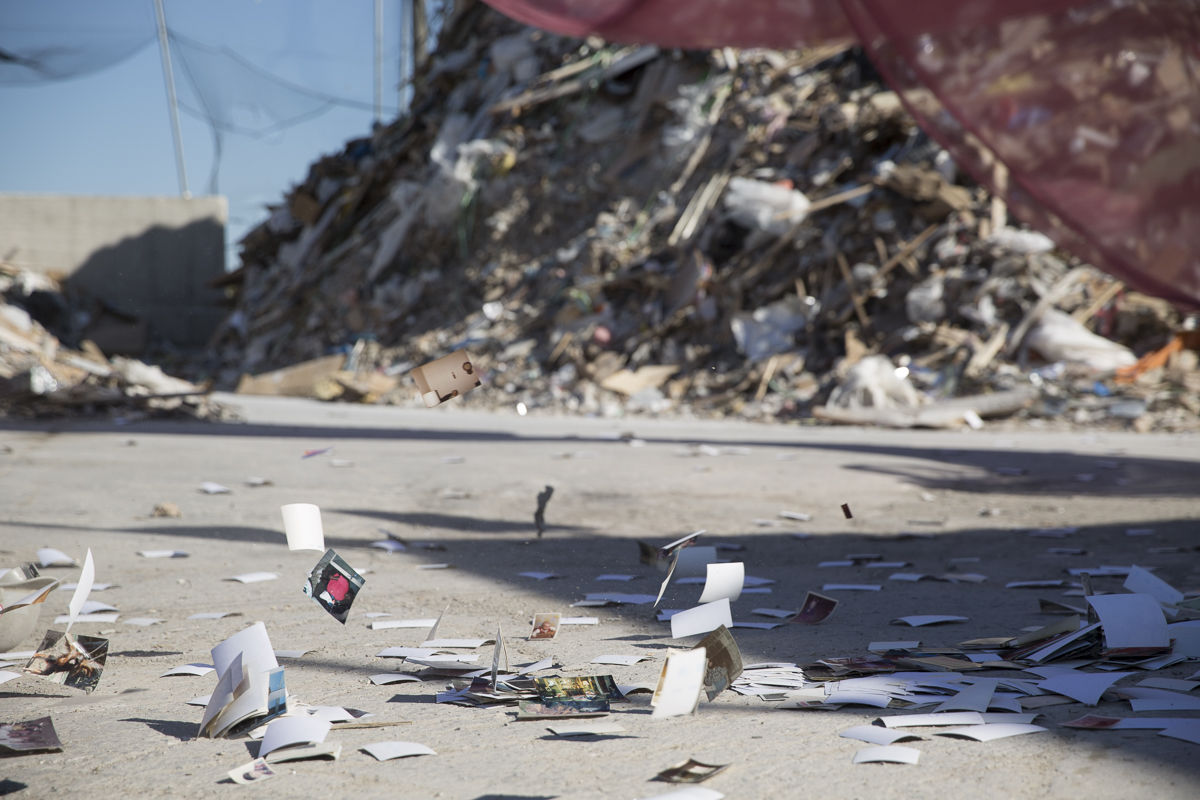 Finally, "Talking Trash" invited sculptor Tom Sachs and Creative Time Artistic Director Nato Thompson to use the sorting line as a backdrop for a public discourse about material sourcing, sustainable practices, and the dual identity of "found materials" as trash and as treasure.
RAIR: Live at the Dump has been supported by The Pew Center for Arts & Heritage.